I got a new booking this morning and an email shortly after that the guest's credit card was declined. According to the email, it is my responsibility to cancel the reservation if I am uncomfortable not getting paid.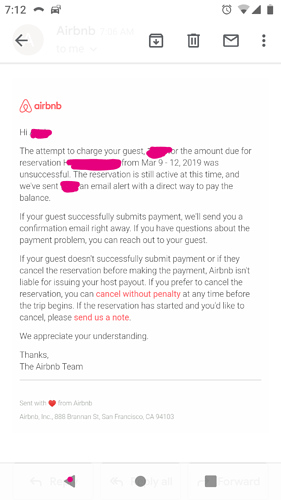 The booking still appears to be active on the mobile app.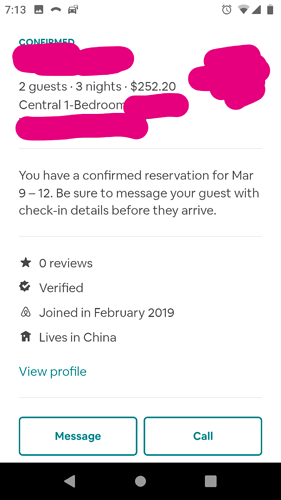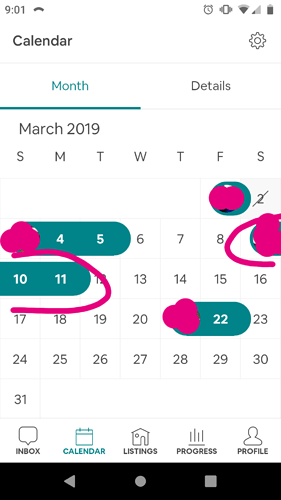 I have no way of telling if the guest had paid yet unless I log in on the computer, where the booking shows up as a different color (blue) on the calendar, which otherwise looks the same as the screenshot above taken on my mobile app.
I had thought guests had 24 hours to pay. I'll let you know if this booking is canceled tomorrow morning or if I have to call to cancel.
I wanted to share this email because it suggests if the guests had been a same day booking and already arrived, I wouldn't be getting paid. And if I'd overlooked the email and relied solely on the mobile app, I could have just proceeded to host these guests.
I'm not sure what AirBnB is good for if we can't rely on them to collect payment and compensate us when they fail to do so. You had ONE job, AirBnB.