I posted a couple of weeks ago about reaching a goal I set for myself and I reached the goal today. About 2 years ago I set a goal of 500 reviews in 5 years. My first booking was accepted on May 24, 2014, the stay was May 30th, 2014 and my first guest submitted his review right away, by the 1st or 2nd of June. Today review 500 rolled in so I met my silly goal, perhaps to the day.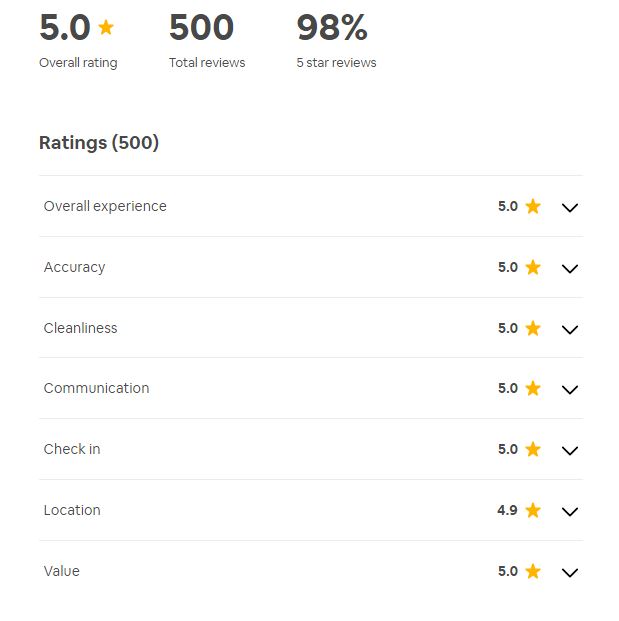 I lurked on the forum occasionally my first year but joined in Sept, 2015. I have to thank the members of this forum for their help. Yes, I put in the work but I was able to avoid so many problems due to the collective wisdom of the contributors here. Many valued advisors have moved on from hosting or from this forum. @konacoconutz, @smtucker, @SandyToes, @J_Wang, @Zandra, @brook2adks, @jackulas, @Sarah_Warren, and several others whose forum names I can't recall.
To all the active members, even the ones who challenge, provoke, criticize or insult (from whom I also learn), I thank you all.