Got this email last night.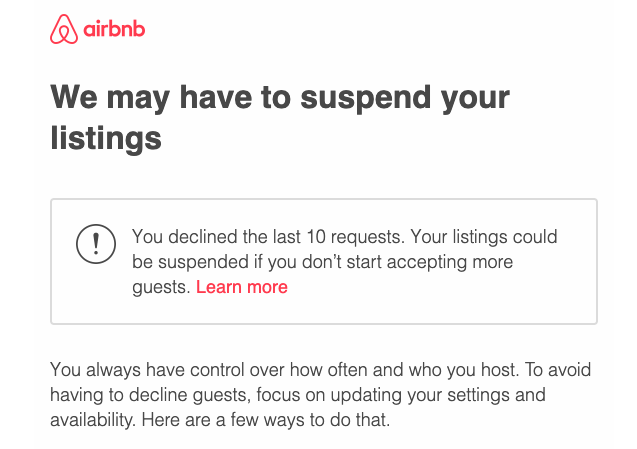 Decline breakdown is:
5 wanted to do an event and for whatever reason decided not to.
2 wanted a large discounted price.
1 had a question
1 wanted to collab and decided not to
1 wanted to shoot a music video for less than a night stay
I asked them all to cancel their requests. None did nor replied.
Airbnb said it's an automatic email (obvisouly). I get that, but that means that next time I decline I will be suspended. She said you need call us to explain your case and it'll be fine - we'll release the suspension. Clowns.
She also added that from now on I need to ask the guests to withdrew the request and if they don't (which we know they won't), I need to call them for each decline I want to do!