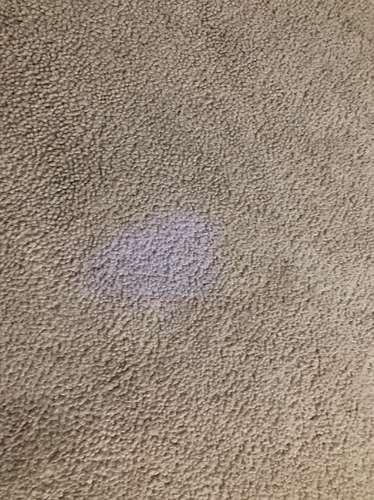 We have hundreds of great interactions with guests but once in a while we have a problem and this last guest was one. Now I have to ask for money through the resolution center and I hate it. Here's what happened.
Now I have to ask for money through the resolution center and I hate it. Here's what happened.
We have a no pet policy. We have a neurotic cat who goes nuts around other animals but is fine otherwise, with humans. This guest did an instant booking and said she had an emotional support dog. I know about Airbnb's policy with regard to support animals so we let it go but explained that the dog would need to stay in the room because of our cats and that we give 100% reimbursement if she wants to find another Airbnb. There are many in our area. She said it would be no problem with the dog.
To make a long story short, she left her dog alone in the bedroom the first day for nine hours when she went to work. We talk to her about it and glanced in the room when she came home. It was peeing on pads and had pooped on the rug, which she cleaned up. On the second day, we asked her to leave the dog in our large bathroom so it wouldn't soil the carpet more in the guestroom. The dog scratched at the door all day and howLed. It was agonizing for me. I ended up texting her and asking if I could take the dog outside, which I did.
Damage done? First, he ate my glasses, and she gave me money to replace them. Second, she used some bleach spray to clean the poop spot and now there is a big white blotch in the middle of our beige carpet.
We gave her a pretty negative review and said we would never host her again and we gave private feedback that she could take her emotional support animal to work with her, perhaps. We told her we would be submitting a claim about the spot on the carpet.
It will probably cost us about $600 to replace the carpet and we are going to ask her for about 150.
I also called Airbnb and said I wanted an excemption for our Airbnb so that we don't have to accept support animals because of our crazy old cat. They are granting us an exemption.
Comments?