I have a current guest who checked in on the 17th In our 4 bedroom listing. She just sent me a message saying that one of the beds was not made. This is a lie, she also sent a photo that shows the bed unmade with one of the pillows covered in a pillow case. My housekeeper did not take a picture after cleaning.
She is asking for an extra sheet. !
I do not want to provide extra sheet because they must have soiled the previous ones. I am not sure what they have done with them. But my dilemma is that I do not have the photo to back up what I know.
I would love to hear suggestions.
BTW, check out is tomorrow.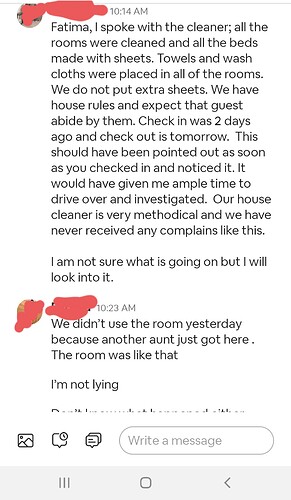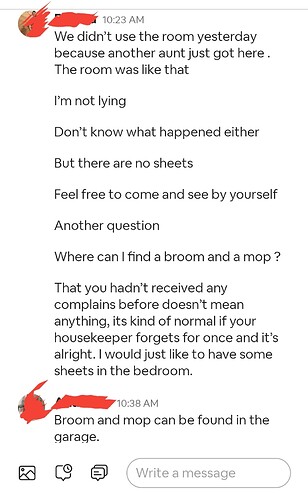 Thank you.