As my synchronal luck would have it, the Airbnb fairy sent me a couple of minor issues to handle yesterday.
I was taking a mid afternoon nap yesterday when a text arrived from an unknown, un ID'ed number asking what was the earliest they could check in. The person texting didn't id themselves. I was awakened an hour later by my doorbell ringing. A man was there saying he was having trouble with the lock and could I help him. Groggy and an hour before my check in time I was quite disoriented. My expected guest looks like this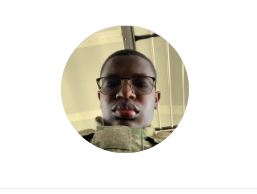 The guy on my porch looks like this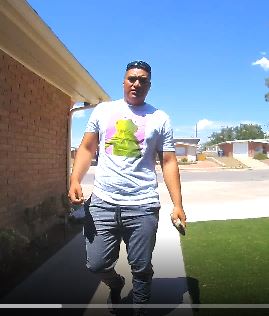 So the lock doesn't work, it needs to have the batteries replaced probably. I use the key to get in, and tell him I'll switch out the batteries while he's out. When he returns I offer him a couple of beers to thank him for his patience with the lock situation. Given my disinterest in people's looks and pictures I don't give the discrepancy between pictures much thought until later in the evening.
Last night I decide that the man in my airbnb room isn't the person who booked and he isn't the boyfriend of the man who booked because the guest is mentioning going to the airport to get his girlfriend. I decide to wait until this morning and see if the man who booked shows up during the night. He doesn't so now I have a third party booking on my hands. I've had them before but it was always disclosed in advance, basically they had my permission to book.
Some people follow the strategy of having Airbnb solve their problem for them from Denver, the Philippines or wherever. I have advocated that hosts solve these issues themselves and now given the opportunity to follow my own advice I did so. This is what I did.
Step one: contact the booking guest and ask for an explanation and tell him I'll be contacting Airbnb simultaneously. No anger, no accusations or threats just a request for information and an advisement that 3rd party bookings are a policy violation.
.
Step two: call Airbnb to get the situation on record. I'm advised that 3rd party bookings are not covered by the meaningless guarantee and are in violation of policy. Options are discussed. I'm advanced to a case manager. At no point am I encouraged to honor the reservation anyway.
Meanwhile I hear back on the platform from the guest who apologizes, and says he was just trying to help his friend who was stymied by Airbnb when he tried to book. I completely believe it because Airbnb can be a real PITA, especially with the verification process.
Step three: the case manager talks to the guest who admits it's a third party booking and agrees to cancel the booking. The case manager explains to the guest that his refund under moderate policy is not a full refund.
Step four: I message the man actually in the Airbnb and tell him we need to discuss his reservation. Now it's his turn to be awakened from sleep and disoriented. At first he doesn't seem to realize the reservation isn't in his name or thinks he has to lie about it. I just tell him not to worry that we will work it out and I'm not going to be kicking him out of the room.
Step five: It takes about 20 minutes of the guest and I working in tandem to get him reserved for the two nights for two people (that girlfriend is still coming over eventually). He reserved for only one night at first then couldn't see how to change it but then changed it but only to the other night. Eventually I was able to change the dates and number of guests and give the special price because I've already been paid for most the reservation.
Conclusion: extra work but the guest is happy and I'm covered by Airbnb. I'll get a few extra dollars for my trouble.
Lessons:
Talking to people works more often than not and there is usually no reason to be afraid of your guest.
Airbnb is confusing and hard to navigate at times. Every host would benefit from being on the guest side of the equation periodically.
Knowing Airbnb policies and handling as much as you can yourself is a better option than relying on Airbnb to fix it.
Guests are usually grateful when you treat them fairly and make it about them and not you, even when you are enforcing rules.