Just logged in to check my multilisting page and…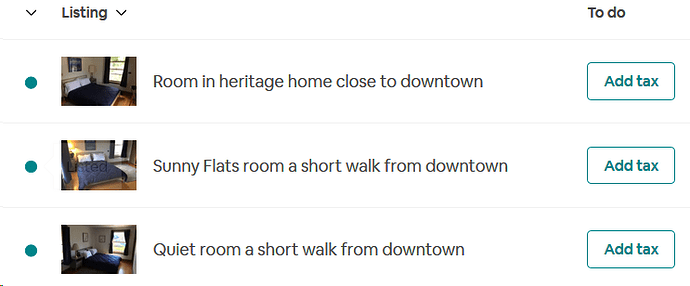 I can add taxes so they are calculated!
Clicking the "add tax" button takes me to the "local laws" tab for the listing, which says that AirBnB doesn't collectg and remit taxes, but there is new section which will now allow me to add the tax rates: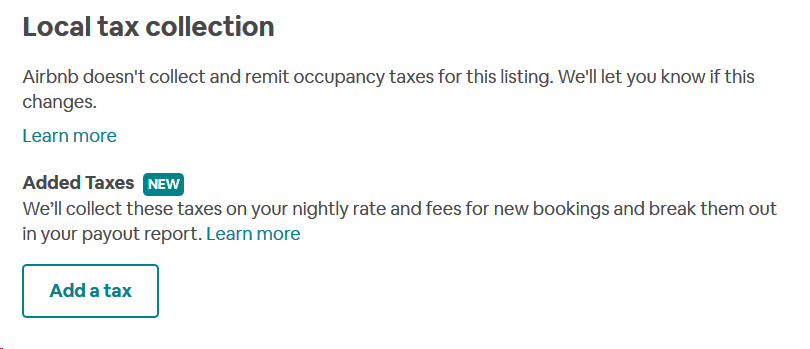 Clicking "Add a tax" starts the tax popup window, which I couldn't copy all of. Not that the tax will be added to the bill and apparently AirBnB will remit the collected tax to me and I'll be responsible for paying it, which I actually prefer.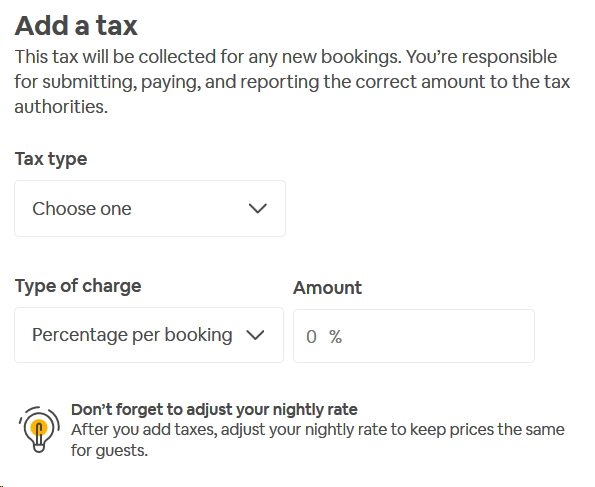 It appears that AirBnB will no longer be remitting taxes to local taxing authorities, but will be remitting them to hosts, who will be able to download a tax report to use in filing the required tax payments. That really makes sense for AirBnB, who won't have to jump through every jurisdictions maze of rules and try to write software to accommodate all of them. I makes sense for me, too, since I'd rather file the quarterly return myself so I can make sure it's correct.
Why didn't they do this several years ago? Anyway, I'll let you know how it works, and whether it alters any of the 25 or so bookings I already have for the summer.