Hey there-
Curious what you tell someone who sends an inquiry (we have instant book on) with reviews that make them seem like a high maintenance/pain in the ass. Also leaves long very nit picky reviews. We're proud of our historic cottage and go above and beyond- but this is not someone personally I want to host either.
Do you tell them we're not a good fit or mention the review in question?
Here's a recent one from this month: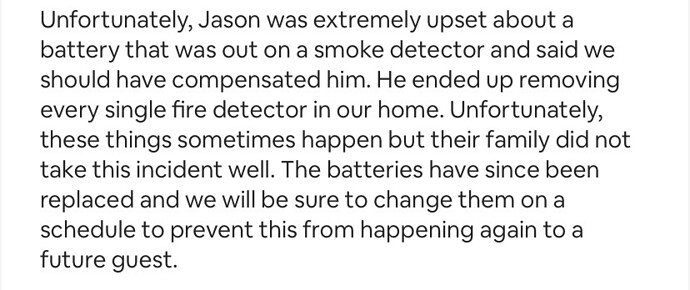 I don't want to block the dates because I want to book 'em soon!