Do you think vertical blinds or curtains are better on sliding glass doors?
Why I'm asking: 2 condos with sliding glass doors onto porches.
1 BR condo has NEW as of January custom vertical blinds because it is a large door and the $60 USD sets aren't available.
2BR condo has 2 sliding glass doors onto the porch. Small so the $60 vertical binds are available at Home Depot. I replaced both sets 18 months ago.
I don't think renters know how to open & close the vertical blinds. I've placed instructions by each door. I've already replaced 7 panels because guests either slammed the door on them and punched holes with the lock or ripped the top tabs off. Also because someone tried to pull the blinds to the side without slightly tilting to open, the first panel clip is broken.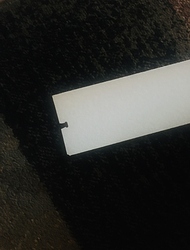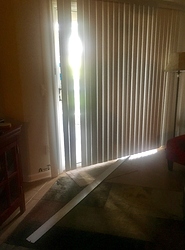 I've had problems with renters pulling my curtain rods off the wall in the bedroom (very large window). Apparently the idea of pulling a curtain left to right isn't intuitive. They want to pull down!
Anyway, what is the best window treatment for a large window or sliding glass door?