My cleaning checklist includes:
Look;
under the bed
in the closet
in nightstand drawers
dresser
refrigerator
kitchen cabinets
under the bathroom vanity
…for items left behind
If they are food or socks/undies I just throw them away, however other items like significant clothing, such as a dress or sweater, etc. I will contact the guest and ask if they want it shipped back to them, it's only a few dollars to ship and the post office is two blocks away, so no trouble.
Now I have finally found the first item that I'm a bit uncomfortable with asking the guest about…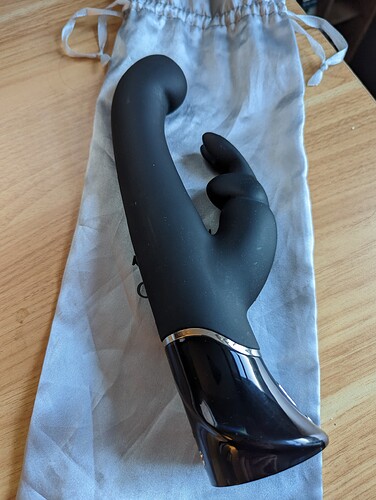 Worst part is this is a repeat guest that has stayed with me a half dozen times already and is staying again this weekend.
What should I do, how should I handle this?