We use IB, and to be frank, have always tended to get straight bookings as opposed to many enquiries, maybe half a dozen or so a (normal) year.
Got one today and while all the usual stuff is there, one thing I noticed was the actual average review rating was gone.
A previous one: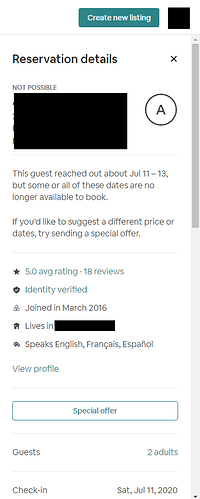 This one: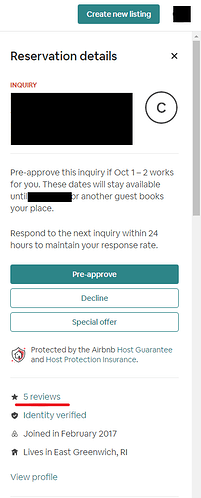 Is the actual review rating now no longer visible to hosts at the enquiry stage, or has it never been and my mind is simply too Oloroso raddled to remember?
When I click through to the profile, again, no actual rating of the reviews.
JF