Please help me with a quirk in my listing, Airbnb does not understand my problem. In a location search my place is shown on the map in a single symbol with another more expensive place - apparently known as a "split-stay". There is just one icon for both of us and their price is shown at $205. I am not listed in that search at all, only if you click on this odd shaded icon.
I spoke with 2 folks at Airbnb support and they were only willing to send me the search algorithms. They did not understand that I have not had any bookings since October partly because I do not show up on a location search. They then told me they were no longer offering me support over this issue.
My place is only $113 and this place is $421 a night. If you do a search for dates my place comes right up. Do any of you know how to get me unlinked from this other place? I searched my listing thoroughly and I am not linked anywhere in my options. Thank you!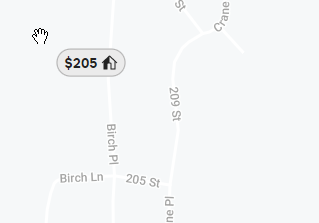 Here is what you see when you click on the icon in the location search:
https://www.airbnb.com/split-stays/19138548?location=Ocean%20Park%2C%20WA&split_stays_uuid=795177fd-1cf2-4819-9508-
If you do a search withd6f29d8f87ab&check_in=2023-02-01&check_out=2023-02-04&other_listing=23219646&focused_listing=0&other_check_in=2023-02-04&other_check_out=2023-02-08&source_impression_id=p3_1675187399_8%2FuQIwqINL2L2MTz