If it wasn't for this forum I wouldn't have known that guests' profile photos now aren't shown until after you accept the reservation. I find it astonishing that Airbnb hasn't informed us of this new aspect. I have told them that they should have let us know. They expect that we provide 5* communication but their's is seriously lacking.
In the past if a guest didn't have an appropriate photo I would ask them to upload one before I accepted their booking. I only have two reasons for this (as I don't care how anyone looks). 1. Are you willing to humour me on this so I know you are taking this reservation seriously. 2. If you are holding a beer in each hand and there are two girls with their hands over your crotch (yes, I had that profile pic from a newbie prospective guest last week), we are probably not a good fit.
I phoned Airbnb and asked why I couldn't see a prospective guest's photo. I knew the answer, but was interested in what they would say. The CS rep said she could see it and couldn't understand why I couldn't. She then told me that I needed to tick the new profile pic button. Once again their lack of communication meant that I didn't know about this new option.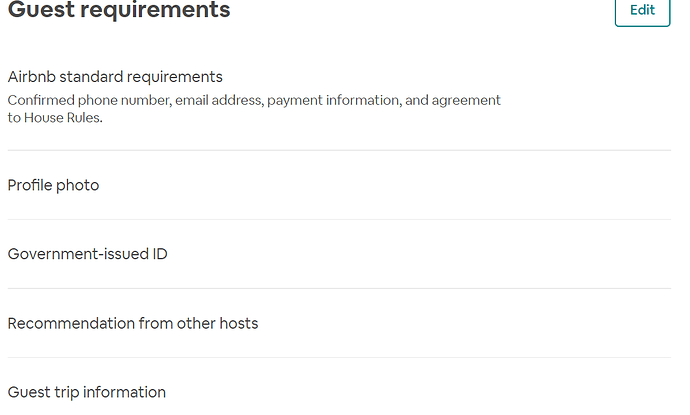 She then phoned back and said that photos were now blocked before booking as some hosts were prejudiced against certain races.
I told her that if I wanted to racially profile guests I could do this by their name, a photo is irrelevant. I asked where that left me when a large percentage of guests used pics of their pets etc.
Interestingly, she said that this was a trial only and she understood my safety concerns and that they were very interested in host's feedback and would pass my concerns on. She also suggested I expressed my concern via their website.