Our listing has the following description:

A few min ago, we got a booking inquiry from a fellow host, with good reviews: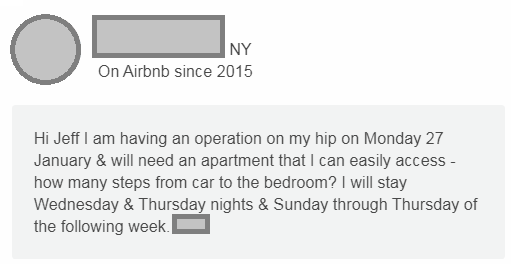 I don't always say that people don't read. But when I do, I post images.
In case anyone is wondering, we responded very quickly with a nice sympathetic message.