The Bed Bath and Beyond near me is closing and I got an awesome bedding set for $30!
Good for you. I hope it wasn't a comforter that you are only going to wash once a month, LOL.
It is a comforter as they no longer had duvet sets in the size I needed. But now I'll have two sets to rotate and wash

Oh no, here we go again! Is it too early for a drink?!
It's 5:00 P.M. somewhere in the world.
If it's to early to drink where you are, get the kettle going!
Sorry, but what is a comforter and what is a kettle?
Tee hee! Ha ha!!!chuckle!
I can tell that this is going to be one of those thread …
I think we should do an exchange. Those in countries with electric kettles, please trade with those with whistling teapots. Same with those with duvets and comforters. Please trade for a day so we can see how the other half lives.

I posted elsewhere that I'm doing something different…I'm using an item called a "flat sheet" by the seller as my bed cover part of the time. It came with the shams and the duvet cover that I have pictured in my listing. It's unlike any flat sheet I've ever seen. It has a trim sewed on three sides so it looks similar to a bedspread on the bed. It is the thickness of one sheet. Which is perfect in our hot El Paso summers. This item is "sanded cotton" which is very soft, approaching flannel like softness. It also doesn't wrinkle badly. It does shrink a lot though. I just found that the seller sells the same print in a sheet set, one flat, one fitted, two "pillowcases" but they look like shams to me. I'm going to buy them as spares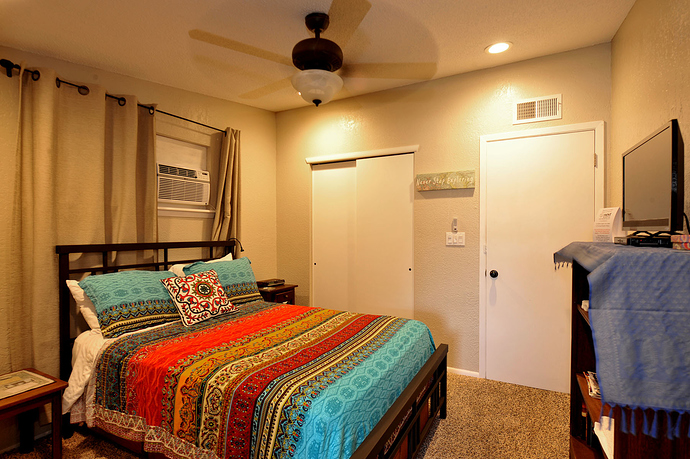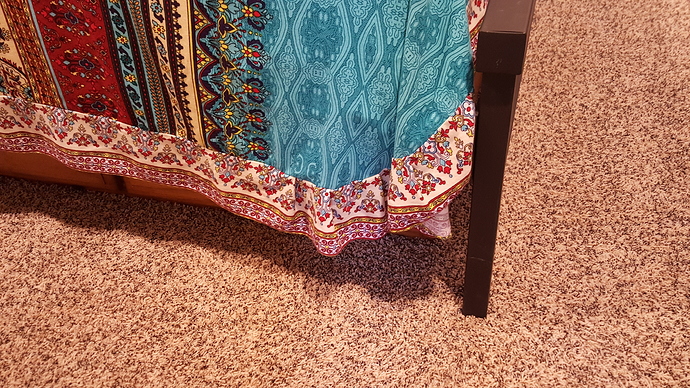 Where do you get that? I wonder if they are available in tropical patterns.
Don't start that old chestnut back up!
I've seen those on Amazon
I love it! Perfect for summer.
Yep, Amazon. But there are a million bed linens on Amazon. If you search MAXYOYO on Amazon it will show all the things offered by the same seller I bought mine from. But there may be other options. And I had no idea my "flat sheet" was going to have a finished trim hem. Edit: I did a MAXYOYO duvet search and that helped narrow it. I didn't see anything obviously tropical but lots of things with ethnic bright colors.
It's a bit different
I like it!
All so pricey!!!
I PMd you my bed… do you think it looks okay?
I know! Compared to an IKEA $40 one especially. But I hunted a long time and just couldn't find anything I liked better. I have another one with an ethnic design but different lighter color scheme. I'm going to sell all my comforters in a garage sale or give them to goodwill. I hope @jaquo is happy![quote="konacoconutz, post:19, topic:7541"]
I PMd you my bed… do you think it looks okay?
[/quote]
I didn't get the PM