When browsing my own listing incognito to price against other listings, as you do, I noticed the 'Home Highlights' box: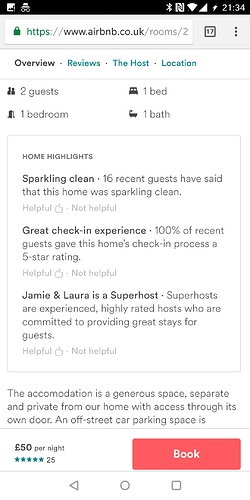 Is this a new feature? I haven't spotted it before. It seems to have the potential to be handy, although the order if the information changes between different searches and '16' spotless reviews against 25 five star for cleanliness is odd (unless it's over a period of time).
Oddly, it only shows in Chrome browser for me and not another I use, Dolphin.