Hi!
Our startup Totem, from Helsinki, Finland is developing an autonomous bed bug control system. We have just built our product and would like to learn whether it would be useful for Airbnb hosts.
Bed bugs are a growing concern for travelers around the world. The Totem system was designed for hotels to prevent bed bugs and making travel safer, but Airbnb hosts might find this product also helpful. It helps taking care of your home and your guests, and gives assurance and control over a nasty problem.
Totem bed legs attract, trap and detect bed bugs before they cause you any harm, while fitting seamlessly in your interior.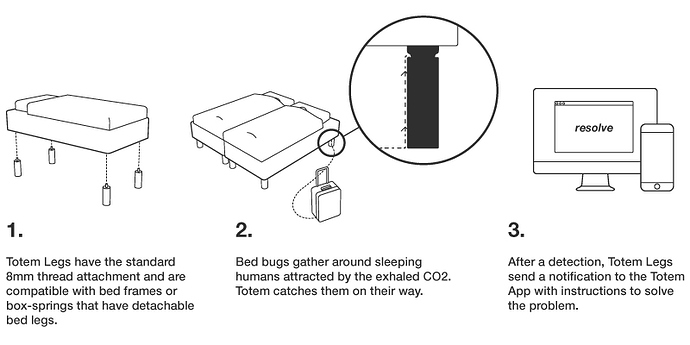 I hope you find this interesting. What do you think?
https://totemprotected.com/airbnb-subscription