Has anyone tried any of these new features: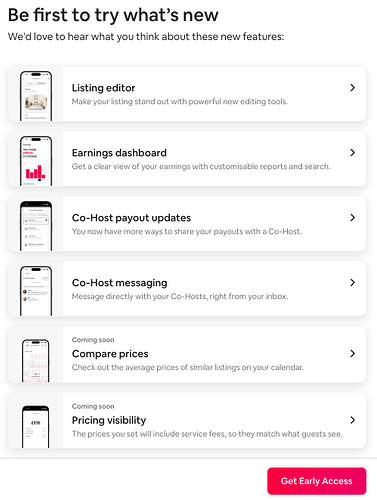 Generally speaking, I dislike nearly every change that's ever been made to any app, mail hosting, software etc. wishing that "they" would just leave everything as it is, sort of… "if it ain't broke, don't fix it".
However, it's mainly laziness and complacency and once I've started using the new interface it's not long before I've forgotten what the old one was like.
Now we've got this new range of features being introduced I'm wondering if any of you have pressed the button and engaged with it?
The "learn more' notes say that once you click on the "early access" link there's no going back

and my Luddite tendencies have got the better of me at the moment. Anyway, I am sort of curious, so if anyone's already committed to the changes maybe you could let me know.