I adjust my settings regularly, probably several times a week due to my schedule always being in flux. Today I went to turn on one day advance notice and I saw this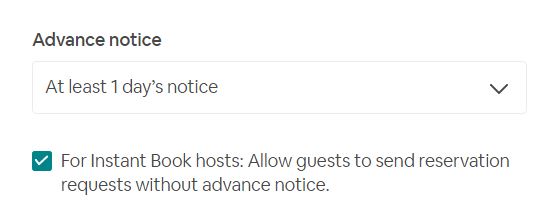 So that means I can accept same day bookings by request but instant book for all other bookings. Although same day, even late that same day bookings are fine most of the time, this is a great option for me.
Has this been there all along? Or is it new? @JJD you're on top of these things.