I was playing around with researching my reviews to see if there was a pattern I could spot and thought about using wordclouds.
I downloaded all of my reviews using smartbnb.io
And then plugged the reviews into
https://worditout.com/word-cloud/create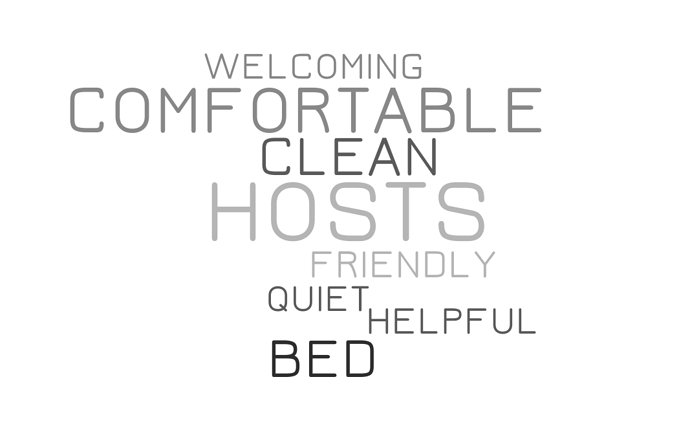 It gives you the option to remove words that you don't think are helpful.
The size of the word is indicative of the number of times it was used.
It kind of helps me see what I am doing that the guests want.
Strikes me comfortable hosting is the way forward!
What do your reviews look like as a word cloud I wonder?