Be honest, it must be one of you.

https://www.instagram.com/reel/CbNASI0FOZy/?utm_medium=copy_link
Thx. That was hilarious. I just cannot understand this "motto" decor trend, or whatever you'd call it. Even if it isn't taken to this insane degree, it seems like a huge percentage of Airbnb listings I look at these days have pillows and wall "art" with these new-agey words all over them.
Did this start with that dreadful book, Eat, Pray, Love? I slogged my way through that, trying to figure out why on earth it became such a bestseller. The woman was such a navel-gazing whiner.
I actually laughed out loud. I really dislike most of those type of things. I especially dislike the religiously oriented ones like "Blessed" that you see everywhere, it seems. They are so clichéd. That said, I do have one in one of my AirBnB houses that I'm particularly fond of.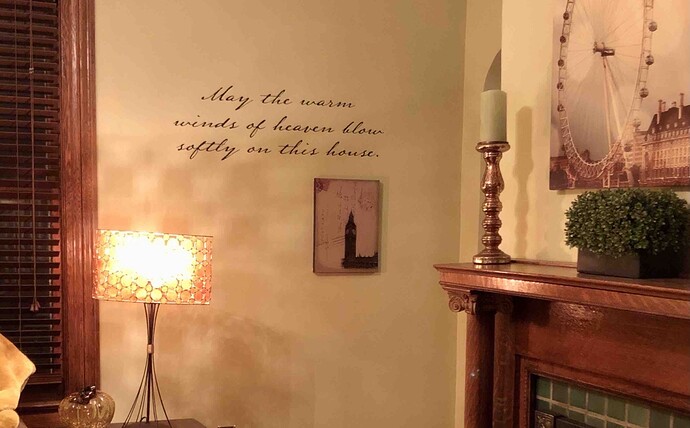 This is spank your Mama funny, made my day! I just hate these plaques that are everywhere now, very tacky imho. I have what my grandmother referred to as a "rogue's gallery" in my suite, & guests comment on the photos often. Just old family pics that we thought fit in w/ the decor. I suppose I'm leaving myself open for criticism from the Millennials (@Muddy😂), who think I shouldn't have personal items in the space I rent. Although, it IS my home… I don't see replacing these precious memories w/ tacky $ store plaques in the near future. Just sayin'!!!
Ok. I'll confess, it's ours.
Personally, I like our cutesy shit, I just don't get why some folks are so judgemental.
Some of those are family heirlooms I'll have you know!
That's it, I've had it with this forum, you lot are just so awful.
JF
John! You forgot to use the snark font!


Yeah, I remember a post from a host who had an old historic home in New Orleans, full of the original antique furniture, photos, etc. As I recall, it had been her family home and she had grown up there.
While lots of her reviews waxed lyrical about the amazing historical value of the house and its furnishings (one guy said he could barely sleep, he was so excited about the 1940s fridge that actually still worked and was in use), her millennial guests left reviews characterizing the place as old and shabby.
Wonder how much of their Ikea furniture will still be around 150 years from now.
I had grandma & grandpa from the 1940s framed as "Our Founders" in the entry.
Well, it's hard to say, but I did come across a reference to this in my Google feed the other day….

LMAO… tooo funny.
Talk about overkill!!!..
Generally I hate those sign type wall art , however one was gifted and lives on the shelf in our office, not Anywhere near the rental.
There is a fuzzy and red heart shaped pillow, says I love you on the side that faces down, on the bed in there, I just can't seem to send it off…! the bedspread and decor pillows are (I think) permanently offed Due to covid…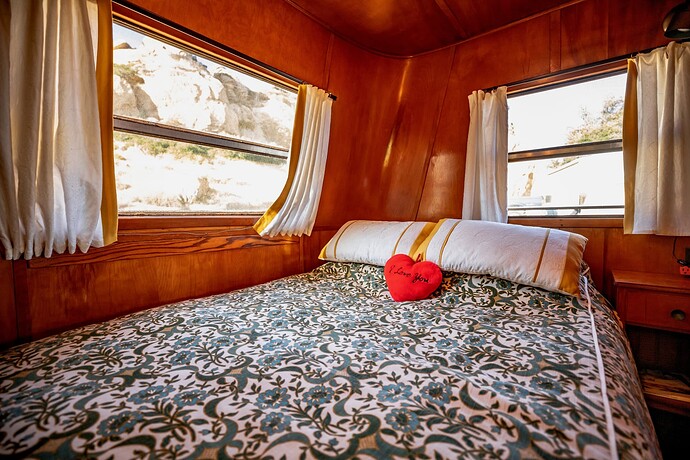 The Airbnb I'm currently staying at only has 6 art signs but I count 32 fake plants, mostly succulents and a few tall ones, and 12 throw pillows.
It also checks all the Airbnb boxes for raw wood, industrial iron, brass accents, antiqued tchotchkes, geometric rugs, and gray, gray, gray with pops of teal.
It's a solid 5 stars, by the way. Genial and responsive host, comfy furniture, modern appliances, tons of space and amenities at a reasonable rate, and a pet bed for canine guests.
Feels a bit like I'm trapped in a HomeGoods store, but the hosts sure know their market!
Hmm. So does it seem that they clean it after every stay?
I think not, it's a size large and there are a small broom and dustpan and lint roller close to it.
It also checks all the Airbnb boxes for raw wood, industrial iron, brass accents, antiqued tchotchkes, geometric rugs, and gray, gray, gray with pops of teal.
Sounds way too run of the mill for anything that I would be tempted to pay to stay in, unless they accepted 2 large dogs and had an enclosed yard.
But all the other lemmings should go out there and enjoy being in a clean, welcoming homogenous space like All the others.
Gross. I made dog beds for my dog and also for friends. Slab of one or two inch foam (depending on the weight of the dog) with a zippered Sunbrella cover that can easily be removed and thrown in the wash.
Can't malign the hosts here – the dog bed def has a zipper cover. It's a wonderful old 1900-ish large house with original fireplace, woodwork and 10 ft ceilings.
Nice fenced backyard for my granddog to run around in.
Pet friendly always a cleaning challenge – the pups rub against the furniture and lay on the rugs. I know some of you have no rugs, or wash area rugs every time, and have only leather furniture.