I'm also curious about where someone "drilled a hole in it".
I've installed shower kits and changed out fixtures and supply lines on numerous clawfoot tubs. Currently, we only have 3 but I've often chosen homes because there are clawfoots.
There is a handful of fairly decent suppliers/experts out there but you can't do better than these guys: https://www.classicclawfoottubs.com/ . The service is amazing. You can call them, send pics by email, etc and they will not only help you figure out exactly what you need but they will also have what you need.
Most of the places seem to focus on (selling you) new or refurbished clawfoot tubs and don't adequately address antique ones that are already in place. And most aren't interested in spending their time on you just to end up selling you a $5 adapter, which may be all you need (but they'll never tell you). But the folks at the link are true experts and will be able to help no matter what's going on there with your tub.
What a great referral!
We have a clawfoot. No issues but I'm keeping a record of this resource.
Thank you.
Its funny, my Mom thinks claw foots are safer due to you can curl your grip over the edge. However you still have to be strong enough and agile enough to use any tub. Our new outdoor tub has a deck, but I'm not sure that is easier.
My hat off to you!!! Thank you so much I will contact them… thanks
again for saving me some headaches!!! And yes I too always looked for
clawfoot tubs in airbnb's to get… as I can always get a shower
anywhere. but soaking in a tub on my holiday… is great.
You'd be surprised at how many times I've heard that exact same thing from my patients when I tell them that they aren't to use the tub any longer. Unfortunately, I have the onerous position of making that decision. From a purely task-analysis angle, they aren't incorrect, but as you said, there's a lot more to it.
You may want to know that some folks are so attached to taking baths that when they are no longer able to step into the tub they "adapt" by going in head and hands first

Obviously, I can't recommend it but will likely get caught doing it someday

I called them- they said it's down- but I talked to the guy. And I
made sure I told him that he was recommended by an airbnb host- and
that his reputation for honesty- was what got him the recommendation-
I think that made him feel good and was happy to hear. SO THE GOOD
GUYS WIN, YEAH, LOL… thanks!
I went there to get the link for you and it was totally fine, I even did a little bit of shopping for a new ring. But I can't access it now and when I did the 'is it down', it came back with a message that it is down for maintenance. It's kind of funny, sorry. I've never seen it down before.
That's so awesome. Thank you! Make sure to feature a photo of your tub in your listing. We've had a lot of guests and tenants that have said that it was the tub that caught their eye.
Some folks>> just like Mom, laments loudly about no Bath-ing! She is not strong enough to get in even one (not ours) with those special senior bars all over the place, her upper body strength is nil, at 88… Hopefully if I'm still around I'll still be able to use one of our tubs we put in!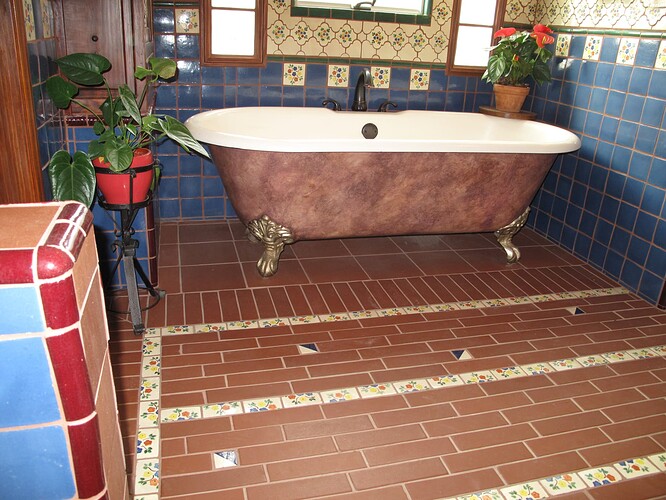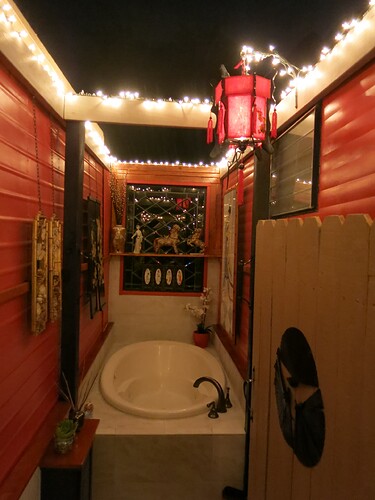 That is good to know!! lol!
yes for sure- that is good to know… Gotta keep the positive energy flowing.
@Letsgo @PitonView I got the idea about the Rental Agreement early on from this forum, I believe. People kept asking the same questions over and over and missing important features in the listing, things that could get me in trouble if they brought it up, later. As Muddy says, you certainly wouldn't want certain guests no matter their qualities, if your place is a bad fit it's a bad fit. Also, I am under no illusion that the Rental Agreement is legally binding at all. I do intend to run it by a lawyer at some point. It has served me so well up to now that I haven't made the time, but I feel that I truly should (I'm practicing avoidance and denial, here, because I feel quite sure a lawyer would laugh loud, hard, and long at my presumptuousness). The purpose of the Rental Agreement is simply to scare away anybody that has bad intentions and, in my opinion, it has done a good job of that. It just puts one obstacle in the way of someone so that they 'move along' to the next listing. I've been very, very fortunate to have had a steady stream of stellar guests. No one has objected even though the language in the agreement is pretty cold and bold. It used to be easy to send a link, too, but it is harder, now, and I don't want to get into trouble so I don't do as much with external links as I used to. It's really all smoke and mirrors. I'm sure it wouldn't hold up in court for a second. One more comment about Super Host and all that: I used to worry about it a bit, but all I really do is my very best. That's all I can do. My conscience is clear as can be. My guests are so happy. I can't worry about chasing reviews or stars. I lost my continuous Super Host streak somewhere a couple of months ago even though I have always had 5 stars and rave reviews. I know one of these days someone is going to be mean or unhappy. I hope I can keep my chin up. I can't work any harder, I can't spend any more money; all I can hope to do is do my best and I can't do na'more.
Great reply. And thanks for putting it into words because it does make
sense- its like the evil eye to scare off the riff raffers, lol… And
yes there is only so much one can do- not worth living in a tizzy.
Glad to hear it's been a success -sounds like smart move. Though since
I don't meet them - it's at my cottage- probably can't do it- unless
it's something you don't have physically but digitally? Do you send it
to them and ask them to digitally sign it? That sounds like it might
be technical…? thanks
@Letsgo It used to be a lot more technical as I used links to an online document which I kept in the guests online file in Google Drive (hate hard copies). Due to Air getting persnickety about links, and Google getting persnickety about access (if the guest didn't have gmail) I decided it would be easier to ask for an external email after accepting the reservation. I assure the guest that we will be using that email for the purpose of exchanging these documents, only, (this statement is more for the Airbnb bots, if that matters) and that I will not abuse their contact information and will keep it secure. I then send a PDF of the document. I have tried just sending links, too, but run into the access problem with Google. I ask them to peruse carefully, fill it in, sign it and send it back however they can manage. Surprisingly (to me) most opt to figure out a way to do this even though I offer them an easier alternative. If they cannot send it back, or if there are technical difficulties, I ask them to send the required information via a reply message with the understanding that such a reply implies their consent for me to sign the document on their behalf. Non-legally binding gobbledy-gook. Eventually, I suppose I might sign up for Docusign or something but honestly, it hasn't seemed necessary. If an attorney wants me to, I will. None of my guests has objected at all. The only objection I ever got was when I experimented with taking it one step further and asked for a copy of the driver's license rather than just the driver's license number. I understood and agreed with the objection, I never want to send a copy of my ID to anyone, ever. I've only been hosting for five years, and I do think that it's because I make personal contact with the guests, but I have never had anyone that even approached "sketchy". Even during the shut-down with no-contact, I interacted in a conversational way as much as possible. I had a couple of guests that I absolutely did not see hide-nor-hair of, but I felt 100% confident that they would respect my place. I also think it's because I'm here, so I think the key might be having a warm body show up to make sure people know someone is hovering nearby (even a nosy neighbor). BTW, I do explain, sometimes (if it seems like a good idea) why I am asking for them to send the info and sign the agreement ("for your protection and ours" and "to discourage those that have bad intentions"). All of the guests have found it a reasonable action. I am not too worried about someone objecting, anyway. There are plenty of places they can find that might not require a Rental Agreement, but they won't be as nice as mine. Ahem.
I don't have any documents for guests to sign, but I need to send them a map to my hard to find place. I have been asking guests for their email address for years for this purpose and none have ever balked at this. I just explain why and tell them the email address they will see it sent from.
As I am giving them my email address, they readily give me theirs.
I ask them if they are familiar with the area . If they have any questions about the amenities and if they would like a guide for guests who are new to the area.
And that's the sort of thing that guests really appreciate, in my experience. One of my guests asked if I thought it would be useful for him to rent a car while here. I gave him my opinion (not really necessary), but also let him know that if he decides to, not to book it ahead of time from the airport- the airport rental places here spring all kinds of extra charges on people, even though they have supposedly paid in full when they booked it online. Instead, I gave him the name and contact number of an independent rental place here that people seem to like dealing with- they are totally straightforward, and will pick the person up at the airport with the rental car.
That guest was so appreciative of the info, and lathered on the praise for what a great host I was for taking the time to do that. In reality, it took me maybe 5 minutes- no big deal for an appreciative guest who leaves a lovely 5* review.
And if I hadn't sent my most recent guest the map and written directions, and urged her to print it out and have it with her, she would have been hooped. She accidentally left her phone in her friend's car who drove her to the airport, and she would not have been able to call me or know how to get here. She was familiar with the area, she's been here several times before, but had no idea of where my place is, which is off the beaten track.
THANKS Muddy- for some reason I forgot this but this looks perfect- I saw other options but they all were about 2000.00- this is easy and affordable.