I know that for many of you, Airbnb isn't the only place that you list your property. I don't want to come across as super-salesy, but I am really proud of this new feature and think that it will bring the community a lot of value. Please take a look and let me know if you have any questions.
---
Guest Check-in
Today we introduced a new feature to help you check your guests in to your property. Guest Check-In from YourWelcome notifies you when your guests arrive at your property, and captures useful contact information from them – in case you need to get in touch.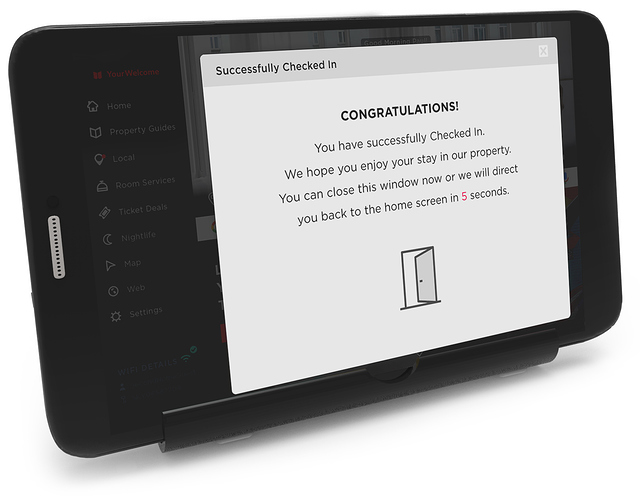 Get notified when they arrive
An email is sent to you as soon as your guests check-in via the YourWelcome tablet – perfect for anyone that can't be there to see them in. The guests receive an email, too – welcoming them to the property and encouraging them to use the property guides on the tablet for more information.

Capture valuable details
You see check-ins from all of your properties via the YourWelcome dashboard, along with valuable contact details – email, phone number, company – that your guest adds to the form. You can use this to get in touch with them during the stay, or keep the details to remind them to leave a review – or even add them to your mailing list.
Get this for your property – subscribe to YourWelcome now.