An announcement popped up on our dashboard yesterday: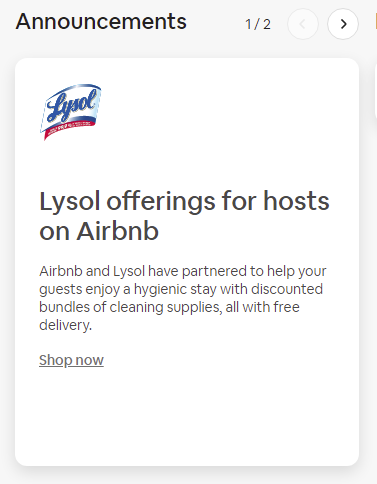 So, being Scottish, even a whiff of a bargain is enough to get me clicking.
Takes me to a Lysol page offering discount on a whole host of cleaning products.
The first one that caught my eye was a five pack Finish dishwasher tablets, discounted down to €44.99 from €69.99. A bargain one might think…
Sadly no. Even at the discounted price they are twice as expensive as the same packs from the supermarket.
I had a look at some of the "package" deals, same thing. Small hygiene pack at €22.98 down from €26.84, total in Carrefour around €12.
Conclusion is that if you see it, and you click it, prepare to be mugged.
JF