My nicer of my two rooms has nothing on the wall. It needs something. My kids were given some beautiful Star Wars decals that do on the wall, Each is about 20x18.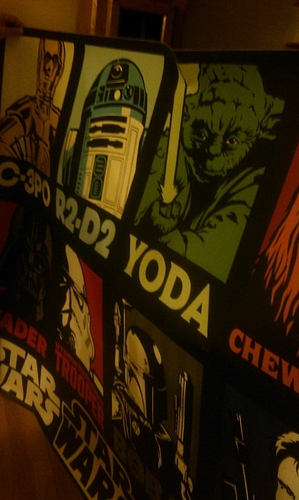 I should say - I have NO IDEA where else I'd put these things!!!
Would it be crazy to make a Star Wars themed room? I don't know how popular this movie is around the world.
For us, it would be reason enough to book!
Now that I think of it, the decals are removable so could get stolen??