Recently, I stayed at a Cambria hotel. The soap dispenser was interesting.
Locked so Bottles could not be tampered with or removed by guests. The bottles have windows at the bottom so you can tell when they are empty.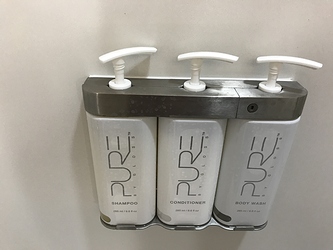 I contacted the manufacturer. They also sell the individual small toiletries.
The website is clunky but if you are interested in the bracket and multi use bottles, call them.