Hi, is anyone here using Your Porter app?
I've just started using it for my homes and have it set up to sync everything with Airbnb & VRBO (prices/photos/descriptions/settings). I'm very happy with it but I'm running into a problem with the pet fee on VRBO.
I've always allowed doggies with an additional fee. I was recently in conversations with a potential guest. She was ready to book then shared that she thought my property (VRBO) was pet friendly but it says its not. She ultimately made the reservation but I started doing some checking.
Specifically, my home on VRBO comes up as pet friendly when you do the search. My home is the "Comfy Craftsman":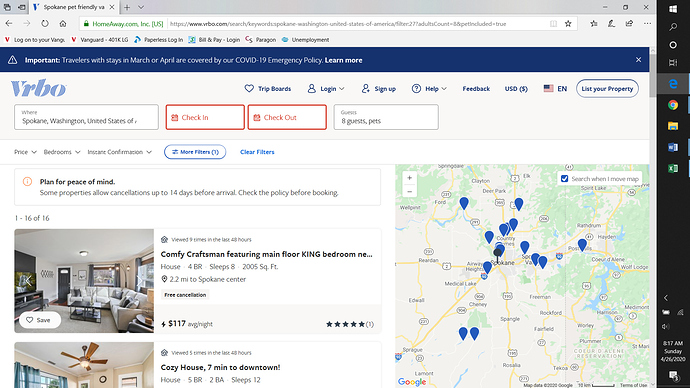 When you select it to make the reservation/get additional information, please see that on the right hand side it now says "Pets are not allowed".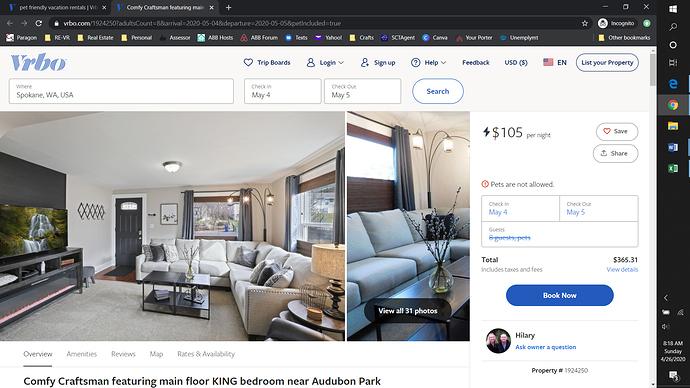 I've reached out to Your Porter customer service and the agent that responded (email only) said they only do ical updates, which is an option but I'm using the full sync option. I'm awaiting for another reply from them but in the meantime I thought I'd ask if anyone else has dealt with this.
By the way, if you're looking for your own website, Your Porter, comes with a website builder option that's pretty nice - although it doesn't look like there's a pet fee option on it.