I noticed on the mobile app (Android) a new look to the review page.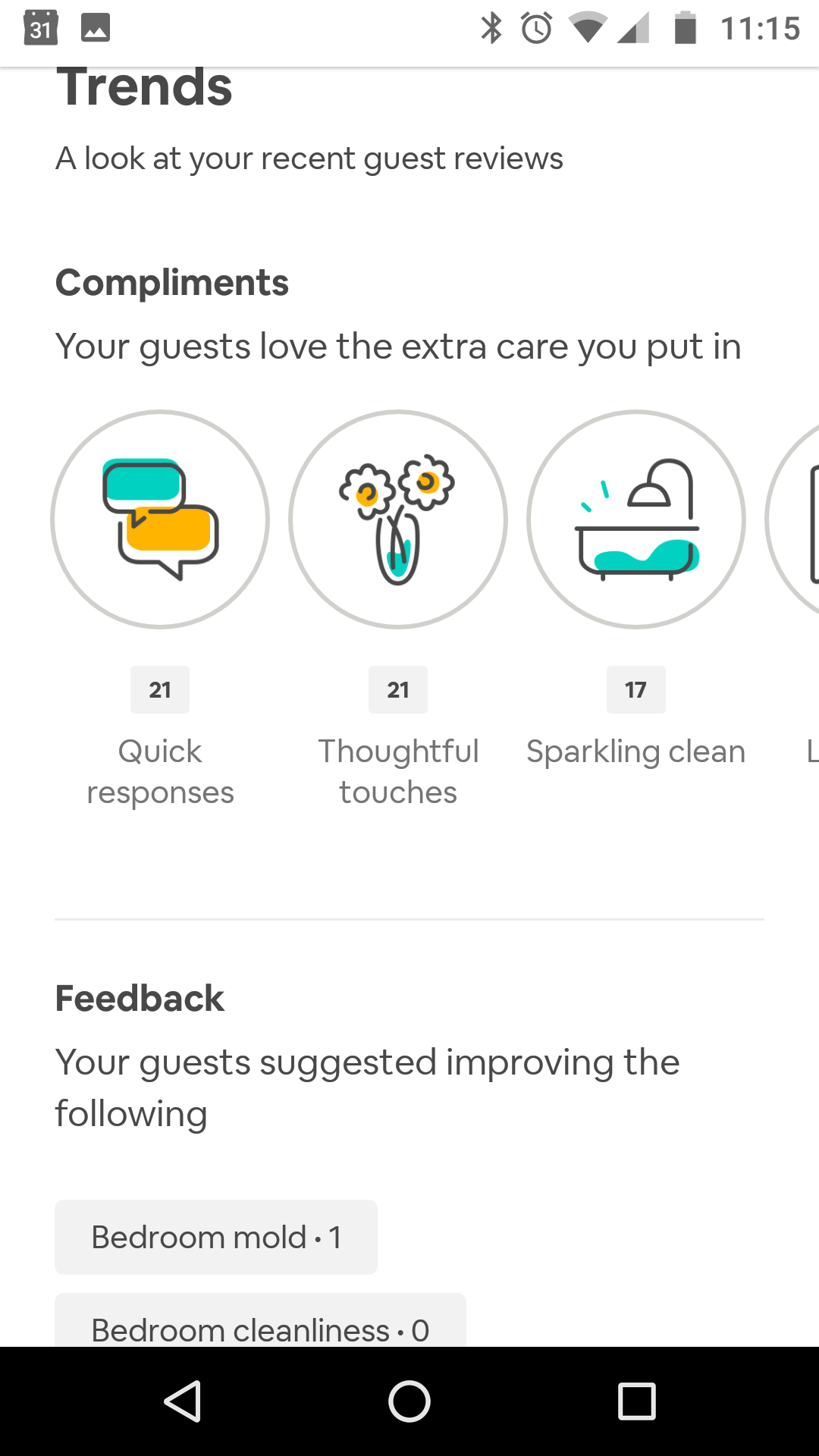 You can click on an individual review to see what they complimented.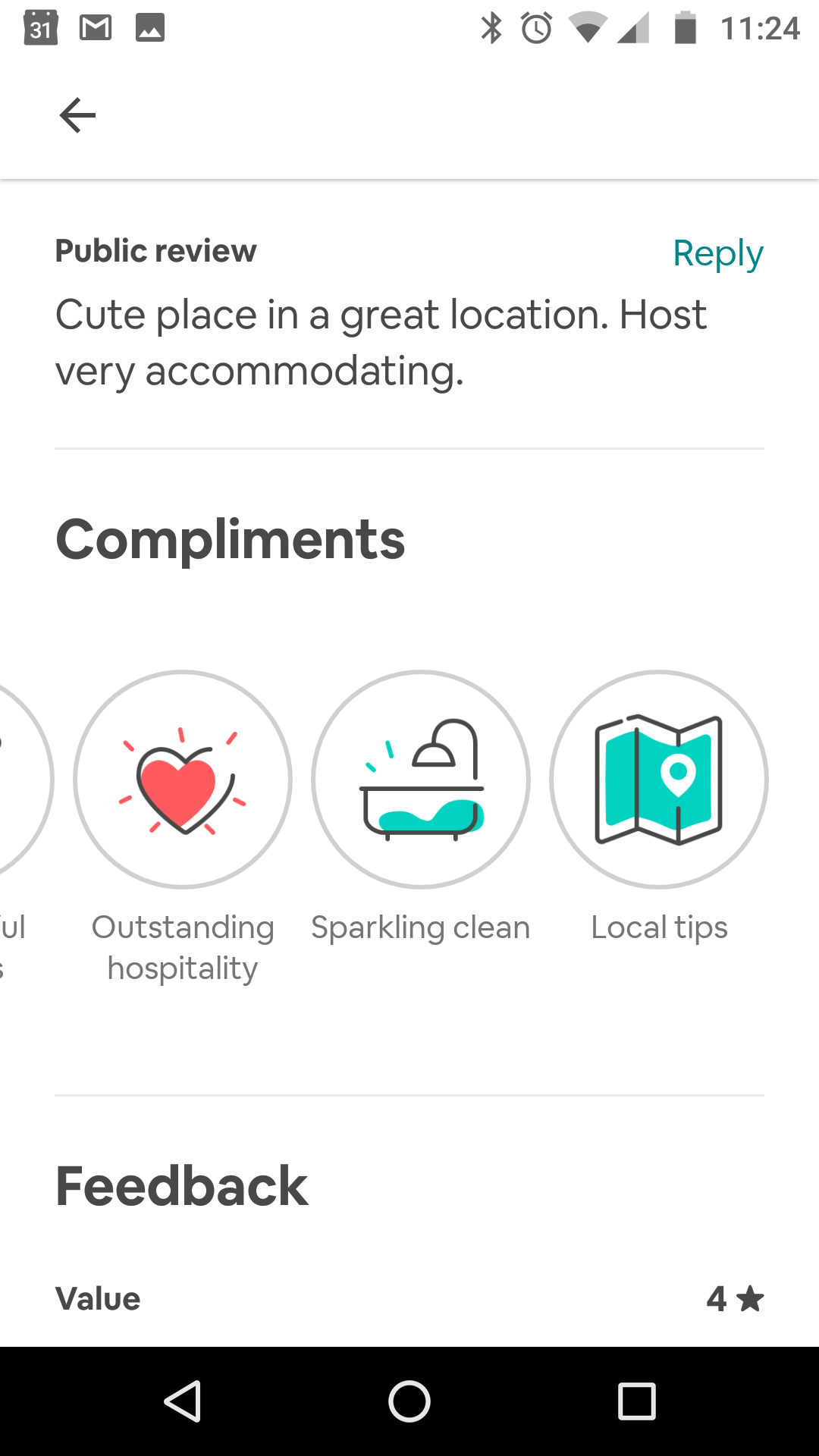 I can't figure out which reviews the "things to improve" came from. I got a three-star cleanliness review recently, but the individual review doesn't list any specific cleanliness feedback.