Got this email from Air today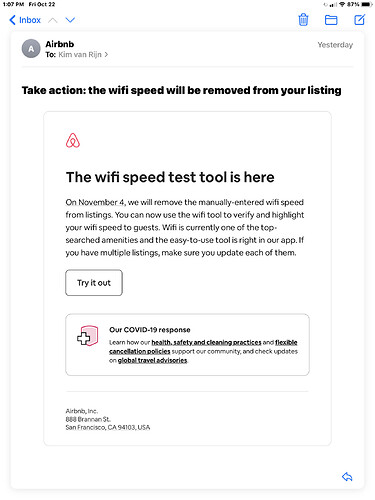 I've done speed tests on the WiFi in my two AirBnB houses and pictures of the speed test results are posted in my listing. Air claims they will remove them by Nov 3rd. They want me to use their tool to post the WiFi speed.
I intensely dislike how they micromanage everything. I can get it done on one house by the deadline but the other is rented longer term until at least mid-November so I can't get in and use their speed test tool for about another month.