Recently, I have received "request to book" from two guests although I'm on IB. I have no restrictions on who can book.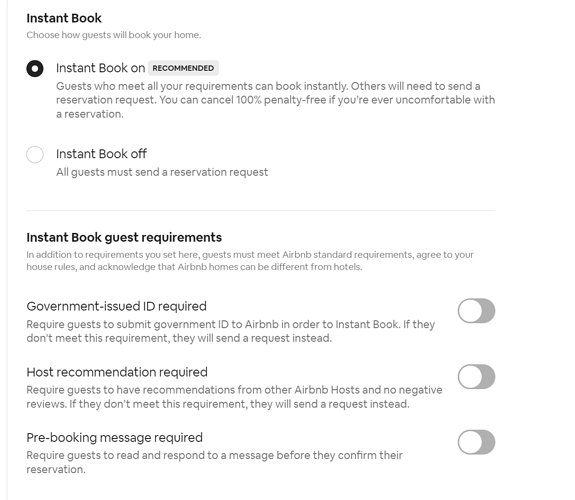 My guess is some other hosts must have selected the "would not host again" option with these profiles, so they were unable to instant book. One of them wanted to stuff people on the couch and bring an airbed so I declined her immediately. The other didn't have any obvious red flags so I accepted.
I'm curious though if simply declining them would have any issues since I'm on IB. My understanding is declining requests to book won't impact me as I'm on instant book and won't affect SH qualifications. Although I declined one request to book it did not affect my "acceptance rate". Just wanted to check if others have similar experiences.