I know it has been mentioned in other topics but, now with pic: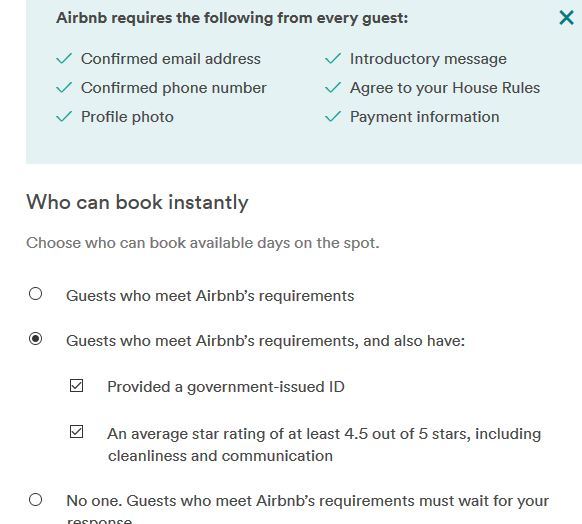 I am now thinking, what to do.
For my double room I will go for the ID only, but for the appartments I will stick to 4,5 - 5 star only.
I do not want a newbie to book my appartment without me agreeing on it.