These are the results of a small A/B test I made for myself. You can see the difference on pageviews of two very identical listings with and without Your Porter App. It is a handy tool for Airbnb Hosts, which we have been developing since a while.
You can check detailed results and explanation how I doubled my Airbnb pageviews after I have been syncing my listings with Porter.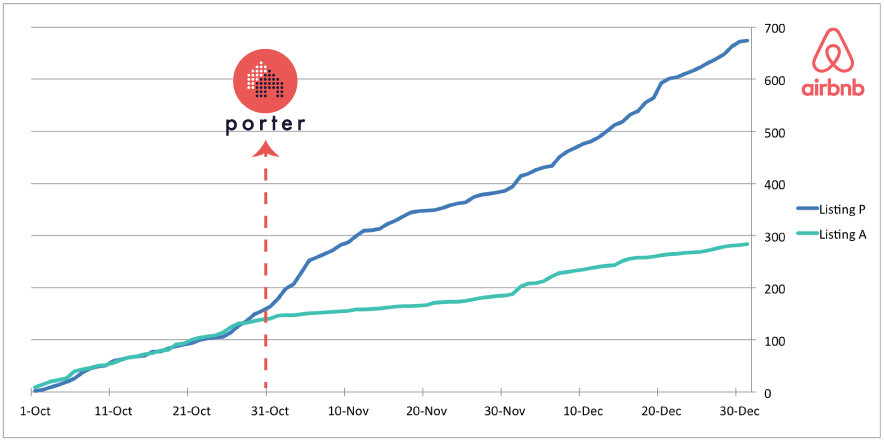 Since this is a 100% FREE tool for hosts with 1 listing, I do not mind sharing it here. It has many other features you may like a lot, and there is a only very small monthly fee for property managers or professional hosts with multiple listings.
Please feel free to sync your listing before Christmas and let me know if you have any other feedback.