So I've just checked in an Italian couple; they're here for her birthday. It was an exceptionally difficult check in as they spoke next to no english (no more than yes or no) so everything was via google translate.
A few days before check in I contacted the guest to check their arrival time and recommended that they eat while in central london.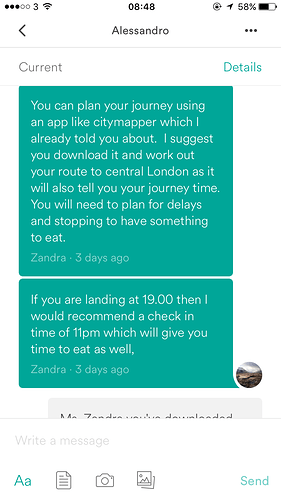 The guest replied saying no worries about food they want to come straight to the property. Meanwhile I have my difficult Christmas guests in my mind so I reply :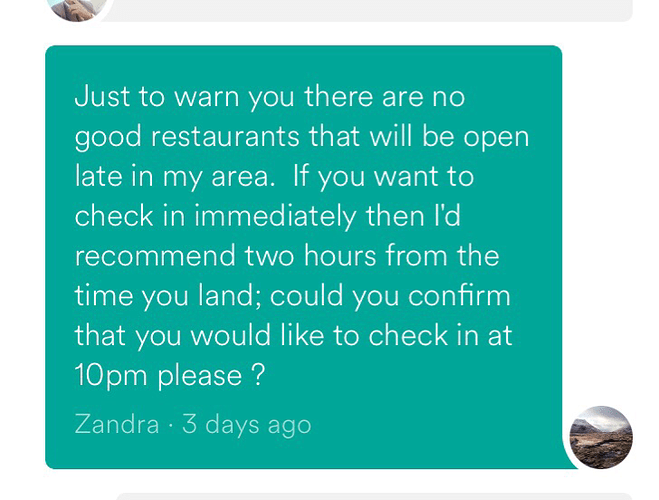 After the check in (at about 10.30pm), my guest says 'so where is a restaurant we can eat in for dinner tonight?'. Note the female guest was having a birthday at midnight so this is meant to be a special trip.
I ended up making them organic chicken sandwiches with the fresh bread I'd bought earlier but all the while I was quietly fuming. Organic ingredients are not cheap and they've paid £32 for two to stay.
What am I doing wrong? As forum regulars will know this exact issue came up with the French guy who in his review complained about a lack of kitchen use. If you have any suggestions on how I can better handle this situation it would be great.