Lucky you. I'm a superhost with lots of bookings under my belt, but haven't received even as much as a thank you, let alone a gift or catered event.
No gifts yet. Unless you count a gift as being a part of the AirBnB platform. Or if a gift is the guests AirBnB send me. Or the gift of being a Superhost which means a lot more than a key ring., But…I do like the idea of a bottle of wine!
Actually we have received a couple of small gifts (monetary and otherwise) from guests which we got great satisfaction from.
Hey konacoconutz - we also got a smoke detector! Woohoo! Didn't expect it to be sent all the way to Australia. (didn't even bother trying to snare a tuft or whatever mattress). Haven't installed the detector yet, but will check prior to doing so. Thanks for letting us know.
On the subject of gifts, do any hosts have a program whereby you give gifts to guests. GtG for AirBnB. We used to do that with our previous accommodation business. A nice aluminium keyring in the shape of a kangaroo with our website engraved on it. Only cost us around US$175 for 500 pieces. (picture attached). Let us know what you give (apart from great service and the usual breakfast items etc)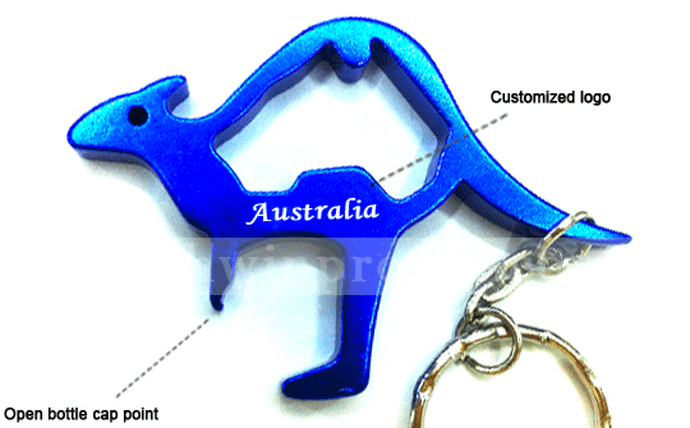 Yeah!!! Funny thing…I called Air this morning about a reservation I have as a guest in Sept. During my conversation the guy mentions a $100 Superhost coupon sitting in my account. I've never received an email about this or notified about it in any other way. I stumbled on it completely by accident.
So what I'm saying dearest hosts, call Airbnb and find out if YOU TOO have a coupon waiting for you!!!
I do get emails about my $100 coupon.
Good guess! I was guessing it was an IUD (intrauterine device).