Hello, just wondering what happened as this forum disappeared for a few days? Thankfully back up…
I was having withdrawal symptoms. LOL I'm a creature of habit and missed my morning routine of coffee and reading through the posts on this forum. I'm glad it's back : )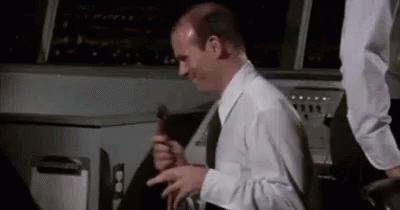 I could only get to this when I clicked this topic on tune summary email. I can't get to it via regular link.
With all the complaining and mischief that goes on here I'm surprised anyone missed it. I enjoyed the break.
@kkc
Ahem. I missed it too. I check in every couple days whether I comment or not.
Glad it is back! I missed it!
that's it? nothing more to discuss?
I know. It's like, "Nothing to see here, move along." Sigh.
Sites go down for all sorts of reasons could be an upgrade? Could be a technical glitch

does it matter ?
Glad to see it's back! I had to resort to Reddit, that was a little tough. This forum has more and better information for hosts.
Why?? there's literally hundreds of host forums out there without resorting to the garbage that is the Reddit Airbnb forum



@shinylizard
LOL, the Reddit airbnb_hosts forum is better than the airbnb forum, which is just disgruntled guests complaining.

I fixed it for you

I figured the admin folks needed a break. I also missed it, & was glad to see it magically reappear

I blamed my Them, because it's always Them
Not sure what part of the Airbnb forum you read, but hosts far outnumber guests there in the percentage of posts.
And, quite honestly, some guests have good reason to be disgruntled. There's some terrible hosts out there who rent out unclean dumps, play bait and switch, are unresponsive to legitimate issues, or invade guest's privacy.
I just read a guest post where the property is for sale, and part of the rental agreement was that the guests had to agree to allow a real estate agent to show the place, as it is for sale. The guests agreed to that, and it was suppossed to happen only on certain days at certain times.
But the host and agent then switched it, during the guest's stay, to prospective buyers being given the door code and being allowed to let themselves in without the agent present, at any time. Meaning the guests can't go out at all, lest some random strangers walk through the place and steal their stuff.
On top of all that, the guest's pregnant wife has Covid, and the host is kicking them out 4 days before the end of their booking because they objected to strangers being given access to the home, and pointed out that letting people walk through a home where someone is sick with Covid is a terrible idea.
I mostly read the airbnb_hosts forum.
The case you referenced is such a horrible breach of hospitality that I don't even know where to start, it's so offensive. Hope the host is getting out of the business and the guest gets a big refund.
Yeah, what happened? I'm curious to know, four days is a long time for a forum to be off the air.