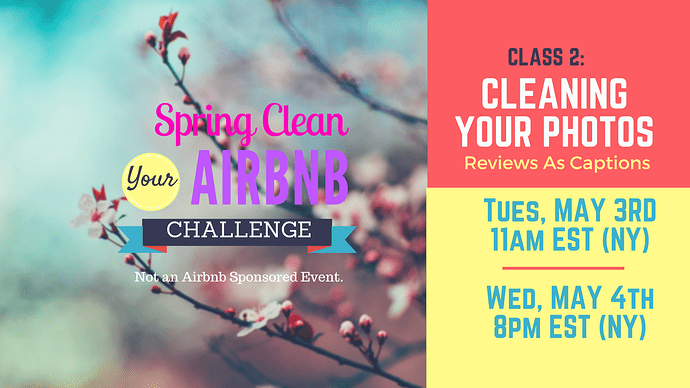 On this week's Play the Replay, "Spring Clean Your Airbnb Challenge: Cleaning Your Photos", we discussed just that, taking photos! How to take them and maximize them to their fullest potential.
Yes, the class is now on RERUN! Lucky you.
Watch us have Fun learning our CLOSE UPs:
Setting up your space for shoot day.
Using your photos to maximize your listings potential .
Plus, my special guest, professional photographer, Lance La Breche. He's amazing! You NEVER looked this good!
Did you know I do quick reviews of listings at the end of each class? Snap! I do.
Go and check it out