AirBnB just sent me an email telling me they have improved dynamic pricing: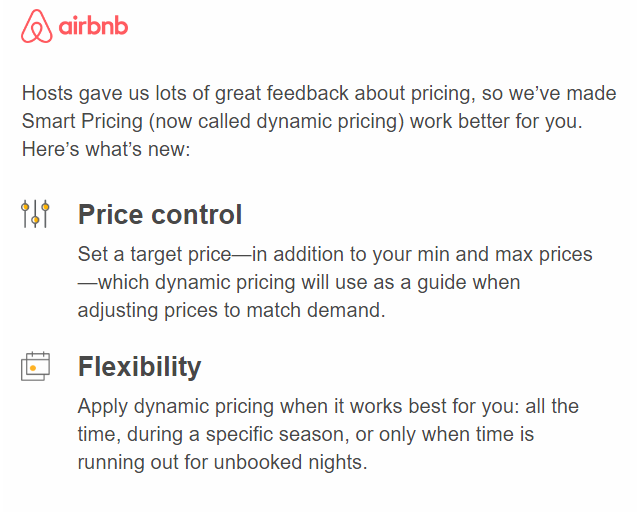 This is how it looks now: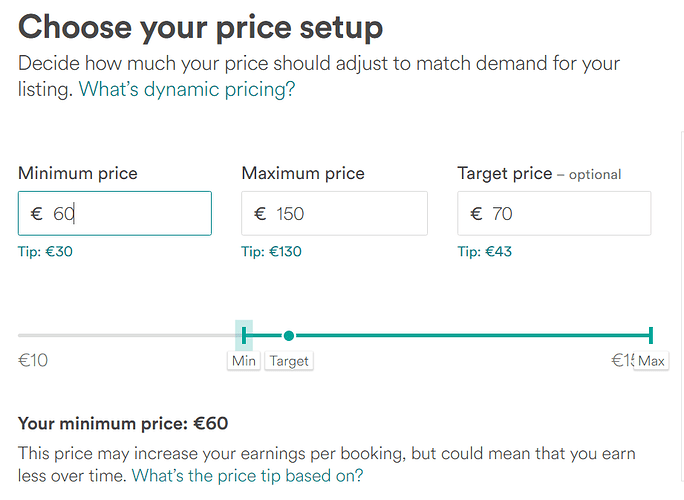 That's nice, IF it works as advertised. Often the whole pricing thing is SNAFU. I just price a year at a time by hand, taking into account weekends, holidays, our vacation, etc. Only takes about an hour…
I've tested it a bit and all it does for my listing is start off from the minimum price and gradually add the price to the maximum price for distant dates.