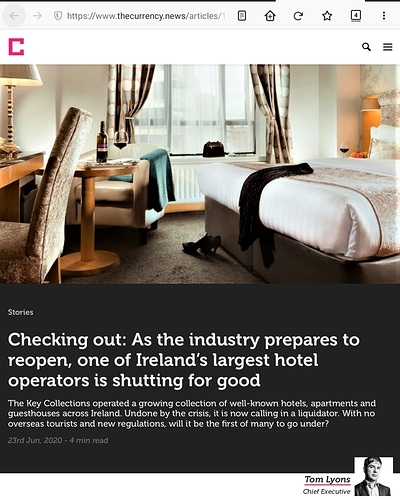 One of Dublin's biggest hotel groups has become the latest victim of the pandemic and is to go into liquidation.
The Key Collections, one of Ireland's largest hotel companies, will meet next Tuesday to liquidate 14 companies associated with the brand, The Currency reports.
The Key Collections run The Camden Hotel, Kildare Street Hotel, The Gate Hotel, Temple Bar Lane, Handels Hotel Temple Bar and Hotel St George.
They also operate the Clifden Guesthouse, No. 9 Rathgar, Amberley House, as well as a number of hotels, guesthouses and apartments in London.