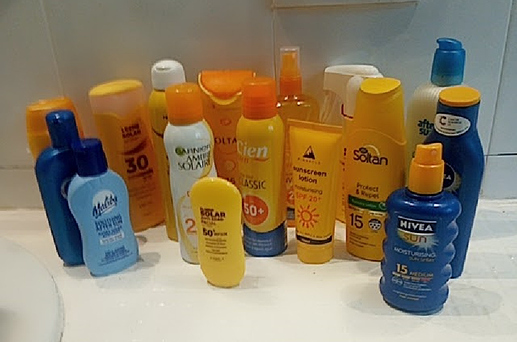 This is my latest haul …
Our Northern European guests often bring hand luggage only, with limits to 100ml bottles of liquids, so they buy big bottles when they get here and then leave them behind. These are all within date and barely used and it seems such a waste to throw them away. The Husband and I don't use much since we are shade-loving creatures and anyway too busy running the Airbnbs to sunbathe!
I'm thinking of putting a selection of different factors in a basket in each bathroom suggesting guests help themselves if they like. Obviously some people have their favourite brands but apart from that can anyone see a reason why not? I would, of course, clean the bottles and the tops.