Ok, here is my first contribution. There may be more.
From a friend's facebook for amusement purposes only, not to be taken as medical advice
*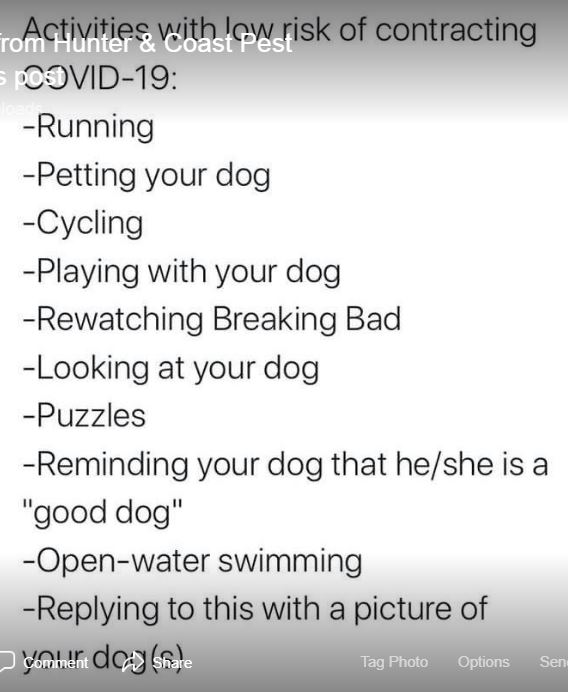 *
Love this one.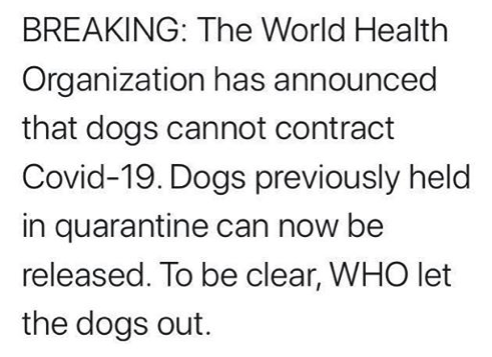 That's funny. Sharing on my facebook
Thank you! She is the four-footed love of my life. I figured a little levity was good. Post up some cuties

Instead of my usual spring break numbers of 8-10 dogs here I only have 2. I'll peak at 4 later this week (unless 2 ultimately cancel as I keep expecting they will). Here's the two guest dogs currently in residence.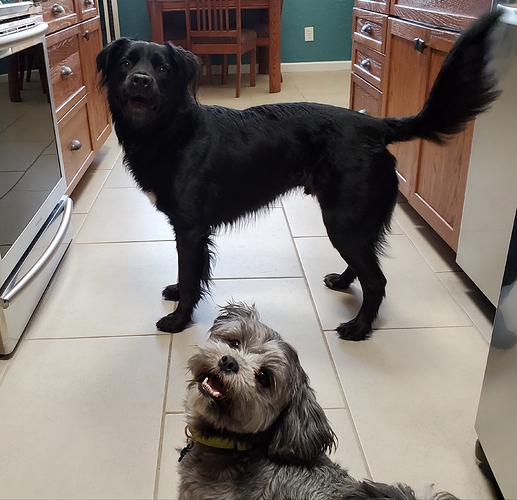 So cute! And I love the teeth on the little one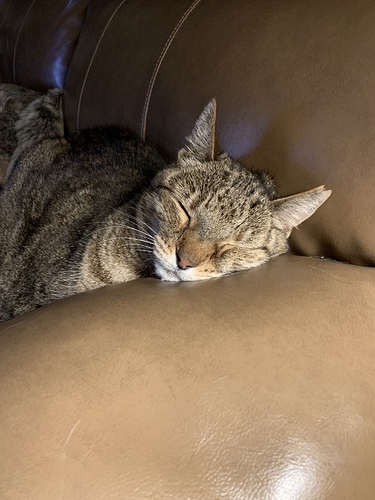 My 18 year old rescue cat, who came with her name of Fat Cat Leah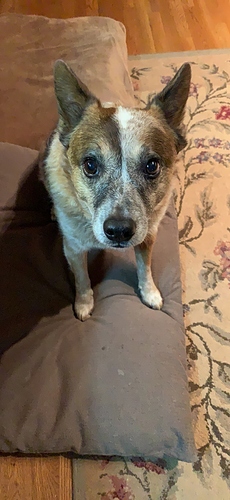 My red cattle dog, Bandito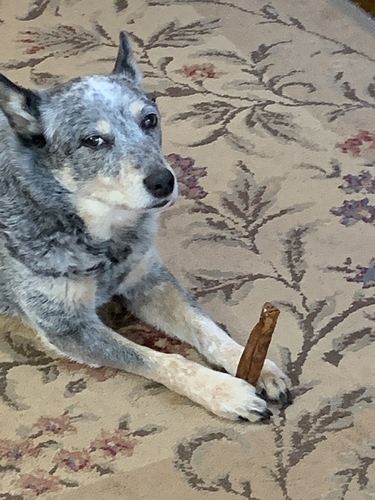 My beloved 14 yr old blue cattle dog, Titan.
Zombie dogs!
It's the Zombie Apocalypse!
I bought some mugs from a line called Calamityware. Hilarious. Anyway the line has zombie dogs in the designs.
Fat Cat Leah is such a sweetie! She looks like my 14-year-old rescue cat, Stan.

I saw some tea towels and aprons in a fancy kitchen store. They said: "Dog hair is both a condiment and a fashion statement".
I made this for our VR Instagram. The rodent is mine.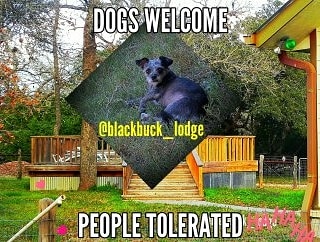 "WHO, WHO, WHO?"… lol! i LOVE that song…song? rap?..whateva…