We got some remarks on our listing, saying it was not accurate.
We found this was a difference between the app and the browser version.
We have several washing machines and dryers in our basement.
Since these are professional machines, and essential to our business we do not let the guests operate them, but do the laundry for them at a small fee.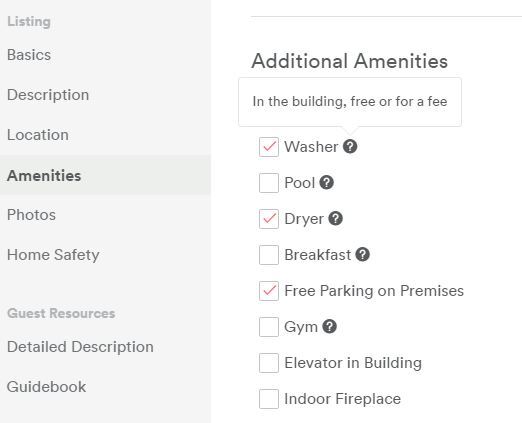 As you can see the browser version shows an extra pop up saying it is in the building, and free or at a fee.
The app version does not show this, so guests are assuming it is in the apartment and for free.
I have now put an extra remark in my listing about this, so it is clear for future guests.
But you can imagine it was an unpleasant surprise getting a lower rating on accuracy because of it.