Im writing this post in hope to warn hosts who use the function "request money from guest". When you request money for either damages or extra services there is a big difference between "the guest agreed to pay" and actually paying.
Always check your payouts for that extra money.
The story: reservation for 26/01 and requested £50 from them for a security deposit. I get an email straight away from airbnb saying the guest agreed to pay and they will transfer the funds in 5-7 business days.
27/01 I got paid the reservation funds on my paypal but not the extra £50. I check my payouts and it was still in upcoming for 27/01 so I thought I'd wait. Meanwhile everything was fine at the property and I was about to send the security deposit back to the guests. Thankfully I was smart and said I'll wait until the money actually reach me and then send it back.
28/01: still no £50 and no message from the guest to request it either. So I sent a message to customer service to check what is going on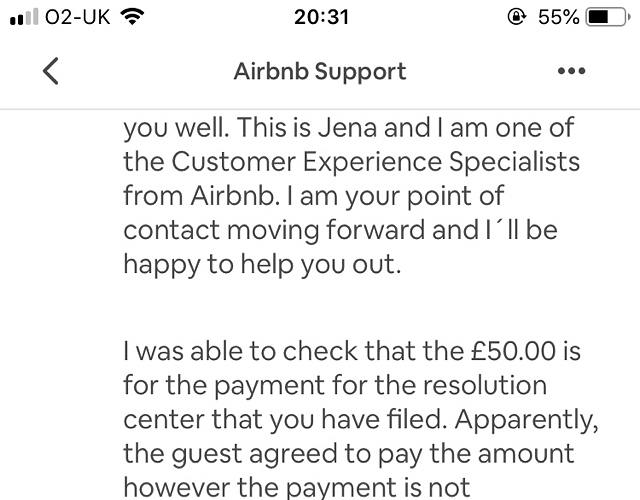 Safe to say the guest is never going to pay so if it was extra services or something I'd be out of pocket!!!