As previously discussed here, the Airbnb app has functions that the desktop site does not. From my limited understanding of how writing code for these things work, it's because it's easier to do it for an app, not because of any inherent biases on Airbnb's part.
I noticed one I hadn't seen yesterday and I don't know if it's new or I just hadn't noticed it. I think it's part of the new reservations section. It's called "private notes," a place where I can save a note about the guest that they can't see. I do not see this anywhere on the desktop, certainly not near the same place as on the app. Edit: it's right there hiding in plain sight (probably from me only) as @bigappledude has kindly pointed out.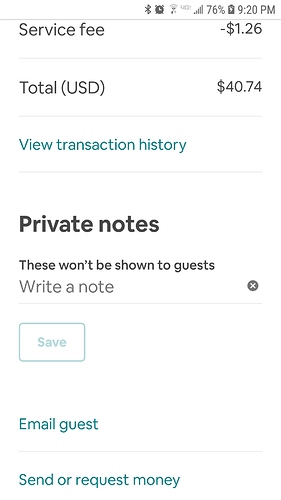 We have also discussed how the app has the star ratings for the guest and the ability to send pics and documents in the message thread directly without using the airbnb manufactured email link.
Does anyone know any other app functions not available on the website?