Really? Even motel 6 provides body soap.
I think stuff like that is a basic requirement.
If your pricing level isn't set up to deal with a few euros additional expense every so often then maybe you need to revisit it.
JF
Agreed. Body soap is a standard amenity. If you aren't making enough to cover the extra cost, raise the price. If you can't raise the price and still get bookings, it isn't worth hosting.
I do recommend that you get big bottles of body wash instead of little hotel bottles. People tend to use a little of the former but walk off with the latter.
I use a body wash soap dispenser that's attached to the wall in the shower stall and I refill it as needed. I buy the body wash soap at the dollar store.
Well, I suppose it's because I tend to host longer stays, so it becomes less hotel-like. With my typical length of stay, I tend to have guests who bring their own personal products.
I think you'll find body soap (body wash) doesn't cost very much. I did some cost analysis after 3 full months of hosting (Thread posed about it here.)
My listing was for up to 10 people (reduced now to 8 people), with an average between 5 and 6 people per night and liquid body wash costs me only US$0.18 per night booked. I buy Olay brand which isn't even close to being the cheapest. I don't know anything about your listing, but I can guarantee the increase in price to cover the cost is very small.
This is my experience too, even with average stays between 4 an 5 days. So, you can surmise that it doesn't cost you much for the smaller percentage of guests will actually use it.
Not only do I provide body wash soap, but I give my guests individually-wraped mini-soap bars you find in hotels.
No guest wants to reuse a big soap bar that others also used to wash their nether-regions.
I also provide hair shampoo, a box of tissues and hand lotion, which the female guests appreciate.
Dollar store. Cheap n cheers
Hosting since 2012 with both shared rooms and an entire unit. I provide soap and have always provided 'just' soap. And will continue to do so …unless Guthend comes up with a convincing survey that comes to 99.999% in favor …
There is a whole long discourse about soap and body wash in a thread that Poppy started last year. Fun reading.
To be honest, I don't even know what the difference is between soap and body wash

so I don't think I'll be making a survey on this topic

.
We provide tiny bars of soap and small shampoo sachets.
I have a large bottle of body wash, shampoo and conditioner in the bathroom under the sink. I also have a pack of new toothbrushes, liquid toothpaste, and maxi pads, tampons. I have had 9 guests to date (I'm obviously new at this) and the only thing that has been used is the shampoo and it's still over half full. All if it cost approximately 10-12€.
I don't think it's a must, but I live 20 minutes drive from the supermarket and want my guests to feel comfortable if they forgot an item.
I also provide basic kitchen things like a big jug of water, oil/vinegar and seasonings, a couple of iced teas and beers, and a few coffee pods. I just buy the stores own brand which is cheap and lots of guests usually bring and leave their own things.
If you do provide body wash, as I do, be prepared to be dinged on "missing soap".
Some guests seem to have no clue what body wash is.
I was dinged on missing soap despite offering hand wash and body wash. I have put out a small wrapped soap hotel style in every bathroom and guess what…NO one has used them over the last 5 stays …sigh
There is no Body soap as distinct from Hand soap. There is just SOAP. Hand wash and Body wash are not recognized as Soap by many people, and I don't personally blame them.
If your profit margin is so small that you can't afford a 30 cent bar of soap for each guest, then you seriously need to do something about your nightly rates – like raise them $5-$10.
I buy a case of a hundred 'travel bars' or 'hotel bars' of soap for $30 to $40, and put a new bar in the shower for each guest set. Of course if the previous guest doesn't use the bar, then it goes to the next guest. I also provide liquid hand soap at the vanity sink.
I have a set of generic dispensers in my shower. I fill them with whatever mild products I find on sale. Usually Trader Joe's brand is a good price and smells nice. I rarely have to top them off as people usually travel with their own. I leave a small wrapped bar of soap on the counter and I think I've had to replace it once or twice, so it doesn't really cost me anything.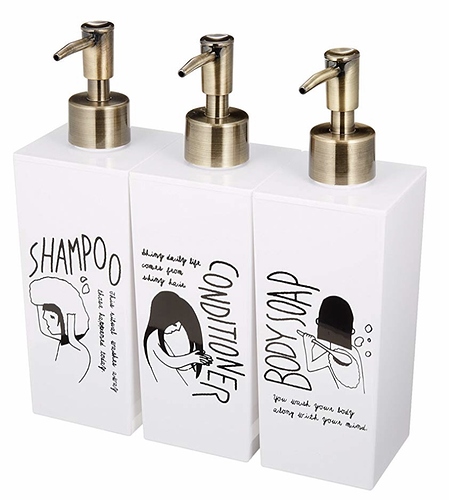 In short, yes you should provide soap that a guest can shower with. We have pump style hand soap by each sink, then each guest is given a hotel style body soap and shampoo. Our cost is minimal, under .40 usd per room/stay. The partial used tubes are placed in a basket where guests can grab the extra's if they need it, which is amazingly empty most of the time and I find the used up tubes in the trash so we have minimal waste. Our long term guests normally bring their own. Plus IMHO the bottles get nasty looking over time.
Required and expected are different things.
I supply all kinds of little bath amenities that ratchet up the quality of my whole venue. It's worth it. I get large bottles of body wash, shampoo and conditioner from a local discount grocery and found the same brand in a very expensive resort we visited for a wedding. I get toothbrushes, makeup remover wipes, shaving razors and shaving cream on sale or even at dollar stores.
I leave chocolates in the rooms and have pens, pencils, notepads, and a library of local guidebooks found at thrift stores. There are umbrellas and shopping bags too.
I had one guest complain that there was no television, which is not listed in the amenities nor in any any photos. He insisted that I should have described things that AREN'T included! I do warn about the lack of AC, but I see that as a core feature and could be a health issue.
So they won't read carefully and will make assumptions based on their values. In this case I would step up on bath amenities. It will help boost your ratings.
The cheapest individually-wrapped mini-soaps I could find and have ordered is $70 for 500 small bars (0.81-ounce each), made by Dial Soap Company.
Here is the White Marble mini-soap website: https://www.webstaurantstore.com/dial-dw00194a-white-marble-deodorant-soap-0-81-oz-case/917DN00194.html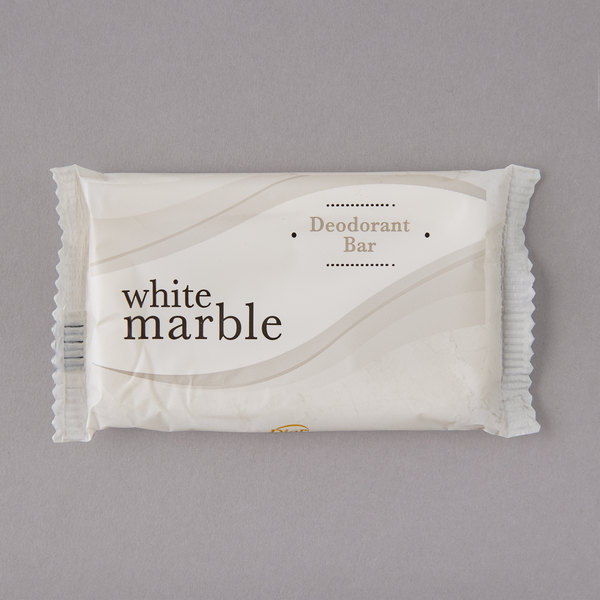 The ones I got on Amazon in January 2016 were these. Though they were more expensive but I still have about 170+ out of 200 3+ years later. And that's hosting at least 100 people a year. I'll be dead before I could use 500.