I'm pleased to see that Airhostsforum.com have now set up an SSL certificate for this website - you'll now see 'https' instead of 'http' in the URL of this website – which means your interactions with this site cannot be intercepted by a malicious third party.
I was in particular concerned about HTTPS not appearing (correct me if I'm wrong) on the login window, which basically means some malicious hacker could have written a bot to capture everyone's passwords as they logged in. Maybe it's time for all forum users to do that fun thing - change their passwords!

---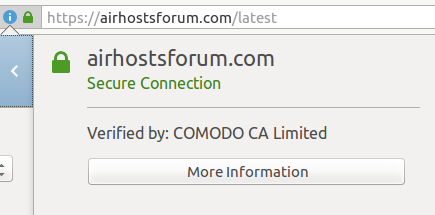 Airhostsforum.com is now secure. Or rather, much more secure than it's been.