So I was recently a guest and thought it was interesting that after going through the normal review prompts I was asked if id like to Confirm a Few Quick Details about Judy's place.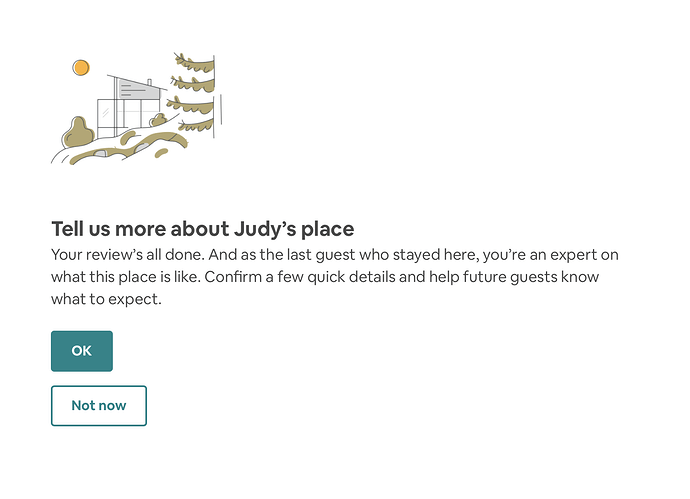 Questions were asked about parking, kitchen facilities, was it a whole house, and were there other amenities on the property like a BBQ and hot tub. Example: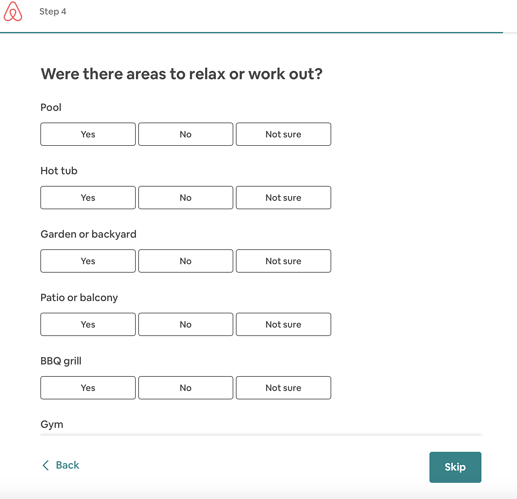 I suppose they have some way of cross checking the listing with the answers.