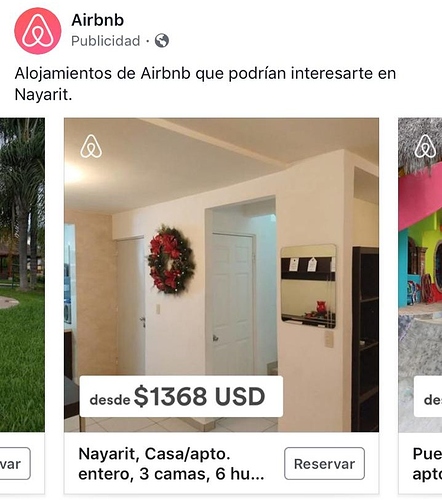 I don't know what to do! My price is not very high at all. I live in a tourist location (Puerto Vallarta, Mexico). I have even lowered the prices because I have not been getting any reservations for 2 weeks, especially IB.
Then yesterday I was looking through FB and an Airbnb ad pops up with my place on it. However, the price was showing at $1,368.00 USD!! (But the other listings were at normal prices) No wonder I wasn't getting bookings, guests are probably scared to even click on it.
Has this ever happened to you? And how can this be fixed?