When switching of IB AirBnB now requires you to go to several "are-you-sure-screens".
It seems they now added another one of their rules to force IB upon hosts.
If you are not using IB, you are not able to cancel for free if the guests break the house rules!!!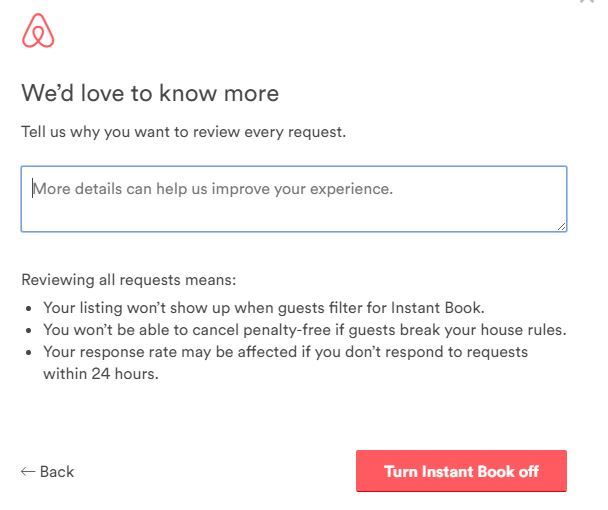 What is next? No more host protection program if not using IB?