My smartbnb.io market report this morning shows that I've fallen in search ranking for two people and more than one night and I've completely disappeared in search for many nights.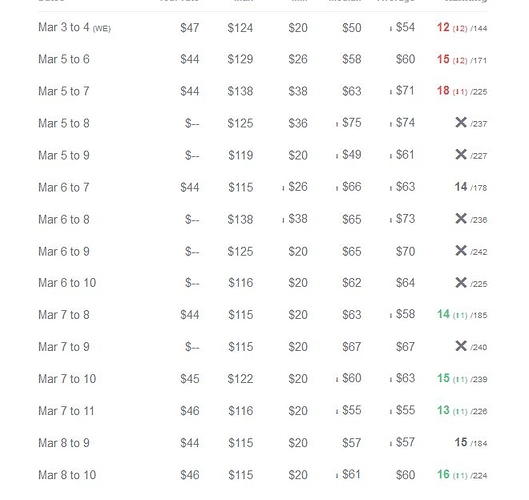 I'm a bit alarmed by this so I dink around with my listing, double check my settings, make sure I didn't click something inadvertently when updating on the 22nd. In doing a an incognito search in the new "for work" category, no dates or number of guests, just a look to see what's available I see there are only 29 homes so categorized so far. I am in the #1 slot on that page. I expect the number of "for work" listings to go up as people realize the filter exists and they modify their listings to qualify. But that is a good low number and at least two of those appear to be in Juarez, Mexico.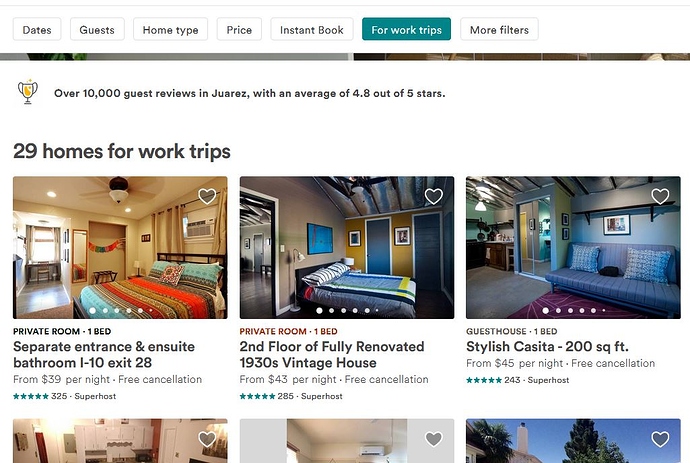 I would like to appear in searches for two people and for more than one night. If tomorrow's report still shows I'm only showing up for one night stays I'll be emailing them. I bet they are innundated right now.