Oh, this is new! So I was declining the above local reservation request to accept an inquiry that came through a few minutes earlier, and now there are only four choices for why you are declining. The one that says "I'm waiting for a different check-in/out day, better reservation, etc." will, should you choose to select, AUTOMATICALLY BLOCK THOSE DATES OFF YOUR CALENDAR…
They are getting so scurrilous.
I love it when you talk dirty!


I just found this gem to the right of my calendar.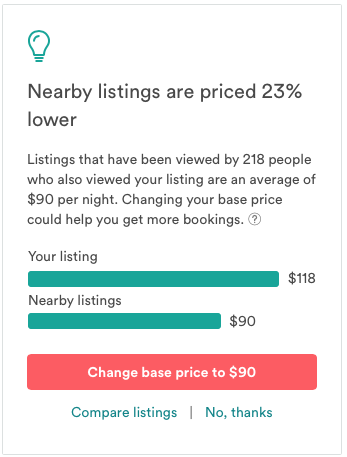 I am booked 100% until the end of October with the exception of some dates I just opened [no vacation!

] in September. And my calendar is currently blocked from November 1st on.
How is this tip helpful?
Eye roll. Once again proving Air is after volume. They make more money on volume.